MINISTRY OF HEALTH – REPUBLIC OF KENYA You can get your yellow fever vaccine at the port health clinics located within all Kenyan airports at a cost of Ksh 3500. It is recommended that you get your vaccination 10 days before you travel. You do not NEED the Yellow Fever vaccination and certificate if you enter Kenya from the UK, Europe or North America. It is recommended by health authorities but is not compulsory. It is your choice whether to have it or not. Yellow Fever Certificate in Kenya
Yellow Fever Certificate
Yellow fever certificates are available at most county hospitals
| | |
| --- | --- |
| Cost: | Depends on point of service |
| Timelines: | N/A |
For more information call Huduma Contact Centre: +254 (020) 6900020
Or visit nearest Huduma Centre
Or Contact:County Governments
Are you planning for a vacation getaway or that important business trip abroad?
If so, the International Health Regulations require that you be vaccinated with a Yellow Fever vaccine to prevent possible infection.
This article contains information on yellow fever requirements, how to get a certificate, the clinics to visit, how much it costs and its side effects.
What is Yellow Fever Vaccine?
Yellow fever is a serious disease caused by a virus that is spread through the bite of an infected mosquito.
Yellow fever vaccine is recommended for people who plan to live in or travel to areas where yellow fever is known to exist, or those who are otherwise at high risk of coming into contact with the virus.
This vaccine is given as an injection (shot) into a muscle.
After receiving the vaccine, you will be given an International Certificate of Vaccination (yellow card) from the clinic where you receive your Yellow Fever vaccine.
The purpose of carrying out Yellow Fever Vaccine
Yellow fever vaccination is carried out for two different purposes:
1. To prevent the international spread of the disease by protecting countries from the risk of importing or spreading the yellow fever virus.
Proof of vaccination is often required for travellers arriving from countries with risk of yellow fever transmission and sometimes for travellers in transit through such countries.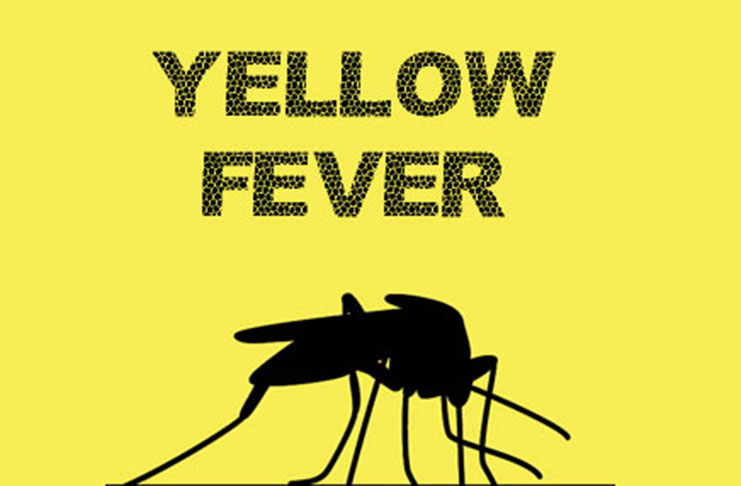 Any importation of the virus into such countries by infected travellers could result in its propagation and establishment, leading to a permanent risk of infection for the human population.
2. To protect individual travellers who may be at high risk of coming into contact with the virus.
The risk of yellow fever transmission depends on the presence of the virus in the country in humans, mosquitoes or animals.
As yellow fever is frequently fatal for those who have not been vaccinated, vaccination is recommended for all travellers visiting areas where there is a risk of yellow fever transmission.
Note:
These are requirements established by the country and are subject to change at any time.
The fact that a country has no requirement for yellow fever vaccination does not imply that there is no risk of yellow fever transmission.
WHO determines those areas where "a risk of yellow fever transmission is present" on the basis of the diagnosis of cases of yellow fever in humans and/or animals, the results of yellow fever sero-surveys and the presence of vectors and animal reservoirs.
Validity of certificate
A yellow fever vaccination certificate is valid only if it conforms to the model.
It is valid only after ten (10) days of the vaccination.
The vaccine has lifetime validity. However, some countries may require to renew your vaccination before entry.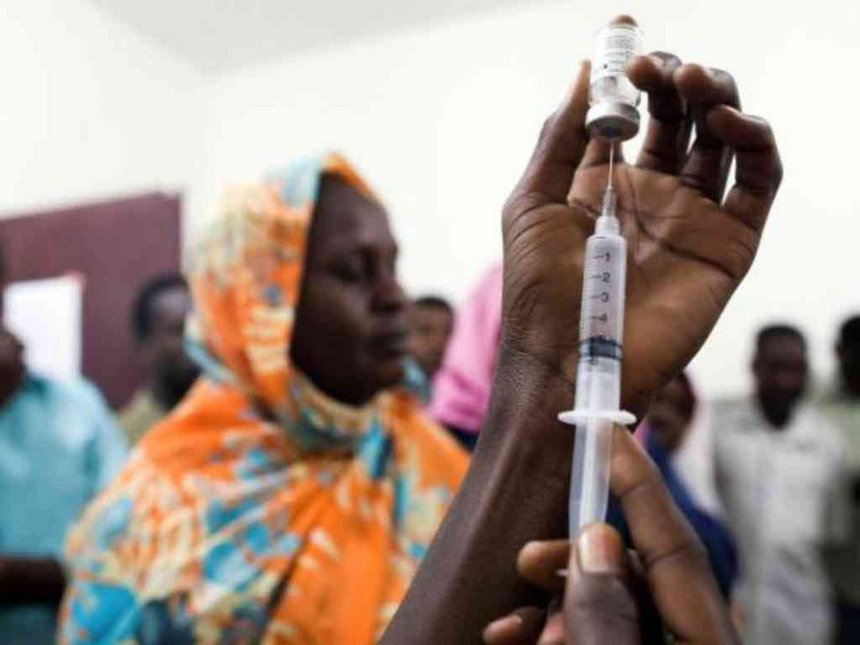 Who is eligible for a Yellow Fever vaccine?
Vaccination is recommended for all adults and children who are at least 9 months old.
In special cases, a doctor or health official may determine that a child between 6 and 9 months old should receive a yellow fever vaccine.
This vaccine is also recommended for people who work in a research laboratory and may be exposed to yellow fever virus through needle-stick accidents or inhalation of viral droplets in the air.
Note:
If there is a risk of Yellow Fever at your destination, whether vaccination is required for entry or not, be prepared to show a certificate of vaccination or a waiver stating the medical reasons for not being vaccinated.
If you are travelling from a yellow fever endemic country, the Kenya Government will require a yellow fever certificate from you before entry into the country.
If you leave Kenya for another country, chances are you will be required to produce a yellow vaccine certificate, as Kenya is a listed as a yellow fever endemic country.
If you are planning to travel to an area in Kenya where you may be at risk of yellow fever, make sure you are vaccinated before making your trip.
Always confirm with your travel agent if your intended destination requires yellow fever certification to avoid any inconveniences during departure from Kenya.
Who is not eligible for a Yellow Fever Vaccine?
Like any vaccine, the yellow fever vaccine may not provide protection from disease in every person.
Children younger than 6 months old should not receive this vaccine.
You should not receive a booster vaccine if you had a life-threatening allergic reaction after the first shot.
You should not receive this vaccine if you have ever had a life-threatening allergic reaction to a yellow fever vaccine, or if you have:
1. An allergy to gelatin, eggs, or chicken proteins; cancer, leukemia, or lymphoma;
2. A weak immune system caused by disease (such as cancer or HIV), or by taking certain medicines such as steroids;
3. A disorder such as myasthenia gravis;
4. A disease or tumour of the thymus gland, or if your thymus has been surgically removed; or
5. If you have received a transplant.
To make sure the yellow fever vaccine is safe for you, tell your doctor if you have ever had:
1. a seizure;
2. a neurologic disorder or disease affecting the brain (or if this was a reaction to a previous vaccine);
3. a bleeding or blood clotting disorder such as haemophilia; Guillain Barré syndrome; or an allergy to latex.
In the case of a more severe illness with a fever or any type of infection, wait until you get better before receiving this vaccine. You can still receive a vaccine if you have a cold or fever.
Note: According to Everyday Health, it is not known whether yellow fever vaccine will harm an unborn baby.
However, if you are at high risk for infection with yellow fever during pregnancy, your doctor should determine whether you need this vaccine.
You should not receive this vaccine if you are breast-feeding a baby.
How to obtain Yellow Fever certificate
You can get your yellow fever vaccine at the port health clinics located within all Kenya border entry points, seaports and airports at a cost of Ksh 3500.
If you are in Nairobi you can go to City Hall to get the vaccine shot. One can contact them in advance to make an appointment or just walk in. A fee of Ksh 2500 is the charge for the vaccine.
One can get the vaccination at approved Private Hospitals as well as in hospitals and clinics run by the county governments;
The cost of the vaccine may vary between private hospitals and county clinics. Private hospitals charge almost twice the cost offered in public clinics and hospitals.
It takes a few minutes to get the injection and receive your certificate.
Once you get the injection, you are given a small yellow booklet- the yellow fever certificate.
You need to keep it next to your passport and other travel documents because it is proof that you have adhered to all the travel requirements.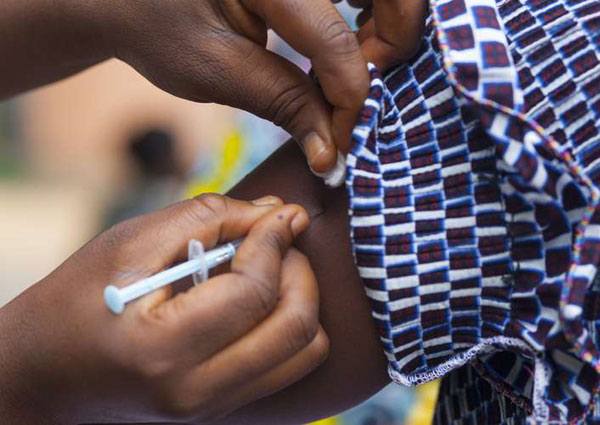 Yellow Fever vaccination waiver
A vaccination waiver can be issued by your medical practitioner if the Yellow Fever vaccine is contraindicated for medical reasons.
Be aware that problems may arise when crossing borders and the vaccination waiver may not be honoured.
Take meticulous anti-mosquito bite measures during the daytime in Yellow Fever risk areas.
Yellow Fever Vaccine Side Effects
Becoming infected with yellow fever is much more dangerous to your health than receiving this vaccine.
However, like any medicine, this vaccine can cause side effects but the risk of serious side effects is extremely low.
Seek medical attention once you have any of these rare but serious sides effects within 10 days after you receive the vaccine:
1. High fever, vomiting, increased sensitivity to light;
2. Extreme tiredness, neck stiffness, seizure;
3. Problems with walking, breathing, speech, swallowing, vision, or eye movement;
4. Weakness or prickly feeling in your fingers or toes;
5. Severe pain (especially at night); or
6. Loss of bladder or bowel control.
Serious side effects may be more likely in older adults.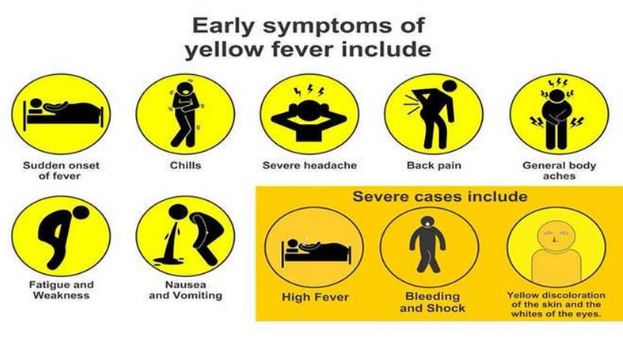 Common side effects (may occur within 5 to 10 days after vaccination) include:
1. Low fever, general ill feeling;
2. Mild headache, muscle pain;
3. Weakness; or
4. Pain, swelling, or a lump where the shot was given.
This is not a complete list of side effects and others may occur. Call your doctor for medical advice about side effects.
Countries with risk of Yellow Fever transmission
AFRICA – Angola, Benin, Burkina Faso, Burundi, Cameroon, Central African Republic, Chad, Republic of the Congo, Democratic Republic of the Congo, Côte d'Ivoire, Equatorial Guinea, Ethiopia, Gabon, Gambia, Ghana, Guinea, Guinea-Bissau, Kenya, Liberia, Mali, Mauritania, Niger, Nigeria, Senegal, Sierra Leone, South Sudan, Sudan, Togo, Uganda.
AMERICAS – Argentina, Bolivia, Brazil, Colombia, Ecuador, French Guiana, Guyana, Panama, Paraguay, Peru, Suriname, Trinidad and Tobago, Venezuela.
Office Locations & Contacts
Port Health Contacts at JKIA
Telephone Medical Emergency: 0705164724
Office: 0773053845/0776183068
email: porthealthservicsjkia@health.go.ke
Ministry of Health
Afya House, Cathedral Rd, Nairobi City, Kenya
P.O. Box 30016–00100,
Nairobi, Kenya.
Telephone: +254-20-2717077
Email: ps@health.go.ke
Department of Health Services
Nairobi City County Government
City Hall Annex, 3rd Floor, Room 305
P.O. Box 30075 – 00100
Nairobi, Kenya
Tel: +254-020-2224281
Telephone: Chief Officer-Health Services 020-2025980
Email address: robayisi@nairobi.go.ke, info@nairobicity.go.ke
Some private hospitals in Nairobi which offer Yellow Fever vaccination include:
Nairobi Hospital, Main Hospital Branch
Argwings Kodhek Rd, Nairobi
P.O. Box: 30026-00100 Nairobi GPO
Tel: +254 20 284 5000
Fax: +254 20 272 8003
Mobile: +254 72 22000
http://www.nairobihospital.org
Aga Khan Hospital, 3rd Parklands Ave, Nairobi
P.O. Box: 30270-00100 Nairobi GPO
Tel: +254 20 366 2000
Mobile: +254 71 109 2000
http://hospitals.aku.edu/nairobi/Pages/home.aspx
Nairobi Women's Hospital, Hurlingham
Hurlingham Medical Plaza
Argwings Kodhek Road
Nairobi 00202, Kenya
Mobile: +254 73 361 8353 +254 72 824 9825
Mater Hospital
Dunga Rd, South B, Industrial Area, Nairobi
P.O. Box: 30325-00100 Nairobi GPO
Tel: +254 20 6903000
Fax: +254 20 6534289
Mobile: +254 71 907 3000 +254 73 216 3000
Karen Hospital
Langata Rd, Karen
P.O. Box: 74240-00200
Nairobi, Kenya
Tel: +254 20 661 300
Fax: +254 20 661 3222
MP Shah Hospital
Shivachi Road, Parklands
P.O. Box 14497-00800
Nairobi, Kenya
Tel: +254 20 429 1000 +254 72 220 4427
Source Kenyans https://www.kenyans.co.ke/news/37653-yellow-fever-vaccine-kenya-how-get-certificate