With the springing up of online businesses, many people are quickly finding their way onto the platforms to source for computers, mobile phones, home appliances, networking items and other electronics.
E-commerce is booming in Kenya and as many customers may testify, it makes the process of buying goods more convenient – a quick search on the internet and you are presented with a variety of options to choose from.
As with any other business, of importance to a client is to acquire goods that are of high quality and at the best prices.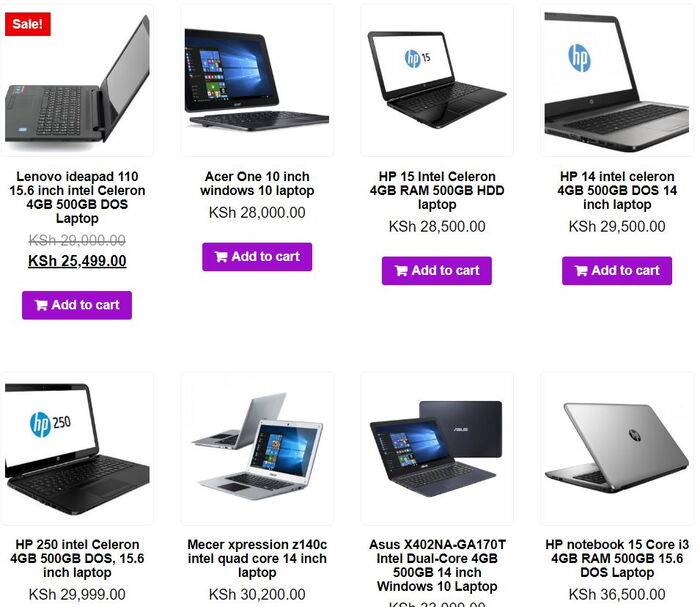 Below are some of the factors to consider before or when buying goods online;
Use a Trusted Online Site
When purchasing electronics, ensure you source them from a legit online site. Glantix Solutions, for example, offers a wide range of computers and electronics.
You can affordably purchase a laptop, desktop, monitor, software, projector, laptop battery or laptop charger and adapter on the site.
The electronics store also deals in TVs, home theatre systems, DVD players, water dispensers and cookers that will help in furnishing your home.
Also, on sale are office equipment like printers, toners, inks and cartridges, scanners, shredders and other office electronics.
Glantix Solutions offers genuine products that have a warranty offered by the manufacturer. This protects you, the buyer, from potential malfunctions that the product may have.
During the purchase, you can create a profile on the site where you add items onto the cart.
Customer service
It is also advisable you consider the customer service offered. Everybody enjoys when treated well whether physically present or via call.
Glantix Solutions representatives are on-call to assist you in making the best decision.
Making a purchase is a simple process which you can complete in just three steps by selecting the product, placing the order and then have it delivered on the same day.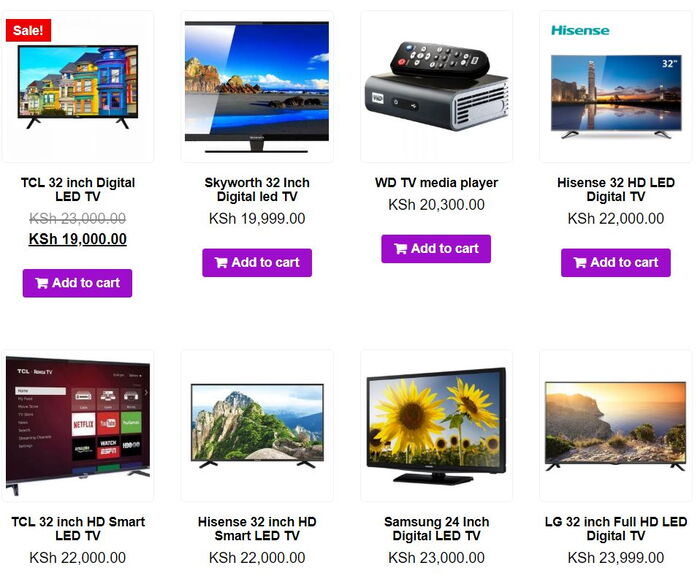 Mode of payment
With the increase in fraudsters it's important to choose trusted payment methods such as Mpesa, Eazzy pay and banks. This gives you the customer proof of payment and money reversal is easier. Glantix offers various modes of payment such as:
Payment on delivery is available for customers within Nairobi and its environs
You can also pay via the M-PESA Paybill number: 693708.
You can also make your payment directly to the bank account by using your Order ID as the payment reference.
Eazzy Pay via till number: 936320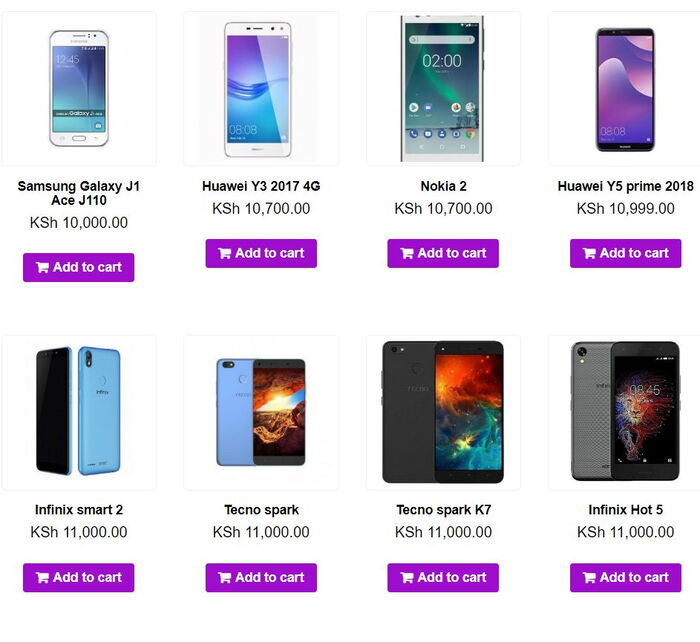 Know what you want
Before settling on any item that is presented to you by different online shops, it is important to establish what you want. If it is a TV you are looking for, determine what specifications you will prefer in the product like screen size (32", 40", 43"), screen quality-if HD or not, the power consumption and the operating system (smart or digital TV).
For a laptop, factors like the processing power, storage size, graphics card, battery, weight and portability will help you settle on a device that is right for you.
Quality of the product
The quality of the product you are purchasing is very crucial. The advantage of online shopping is that you get various options to choose from. As a user you will often be tempted to choose the cheapest but cheap can also be expensive, price is not always the determinant. To help you get the right product check at things like a warranty of the product, reviews. Read reviews from other users about the functionality of a specific device. Know what people are saying about a certain model and learn of its strengths and shortcomings. This will help you match a device to your specifications list.
Delivery
Delivery is an important factor to consider when making a purchase online. Most online shops will not deliver on the same day. However, there some online shops that offer same-day delivery Glantix being among them. They are very quick in delivery spanning 30 mins to 2hrs for users within Nairobi. The delivery is made at your pre-selected site which can be your home or office location.
For inquiries and more details, you can contact Glantix Solutions on (+254) 0700 000736 / 0731 000736 and sales@glantix.co.ke, salesb@glantix.co.ke.