Embattled Kiambu Governor, Ferdinand Waititu hilariously responded to how he was humiliated at Mashujaa Day Celebrations on Sunday, October 20, at Mama Ngina Waterfront Park in Mombasa.
The Daily Nation reported that Waititu attended the event but was sidelined after he sat at the VIP section.
More reports alleged that Kenyatta issued the order to chase Waititu from the VIP dias, over the corruption charges facing him.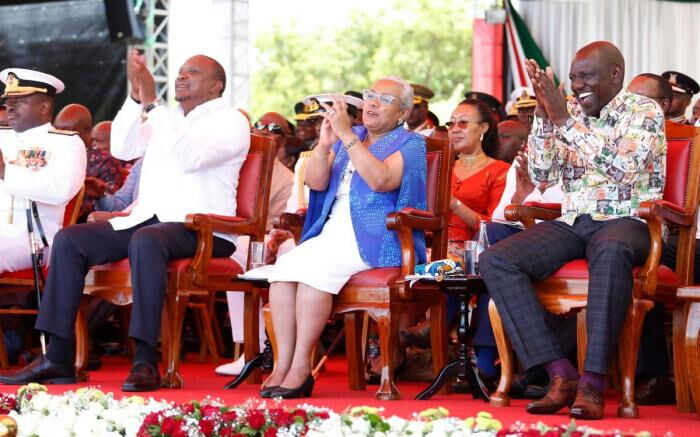 However, Waititu, on Tuesday, October 23, hilariously refuted the claims disclosing that he had attended the event, unaware that he needed to have been given an invitation to sit at the VIP section.
"What caused the confusion was that I did not have an invitation card for Mashujaa Day. I thought it was just the normal Mashujaa Day celebrations where you can show up uninvited, but I was wrong.
"When I arrived at the podium I realised that no seat had been reserved for me, so I decided to leave," Waititu informed The Standard.
He refuted claims that he walked away pretending to have received a phone call, alleging that there was no one to consult over the sitting arrangement.
Waititu wrapped up his response by adding that, unbothered by the clearly embarrassing moment, he walked back to his hotel room, from where he followed up on the Mashujaa Day proceedings.
"Those saying that I was chased away so as not to be seen close to the president are people intent on tainting my image.
"I am not a native of Mombasa. The sun and the heat were too much for me and so I decided to follow the proceedings from my room," Waititu defended.
The Kiambu county boss had arrived earlier than other dignitaries and moved around the VIP section looking for a seat and briefly settled on one reserved for Mombasa Woman Representative Asha Hussein.