For veteran journalist and Chams Media CEO Alex Chamwada, creating his widely-watched KTN News show is no easy feat.
Speaking to sandekennedy.com, the widely traveled journalist revealed that his biggest struggle while creating his Chamwada Report series was the lengthy process that his team has to undergo before getting information from major industry players in Western countries, due to what he called strict data protection policies put in place.
"Certain things that we do in this country cannot be replicated in the US for example. Data protection laws are tight over there. It is not easy to get someone's contacts and personal details as easily as you can in the country," he revealed.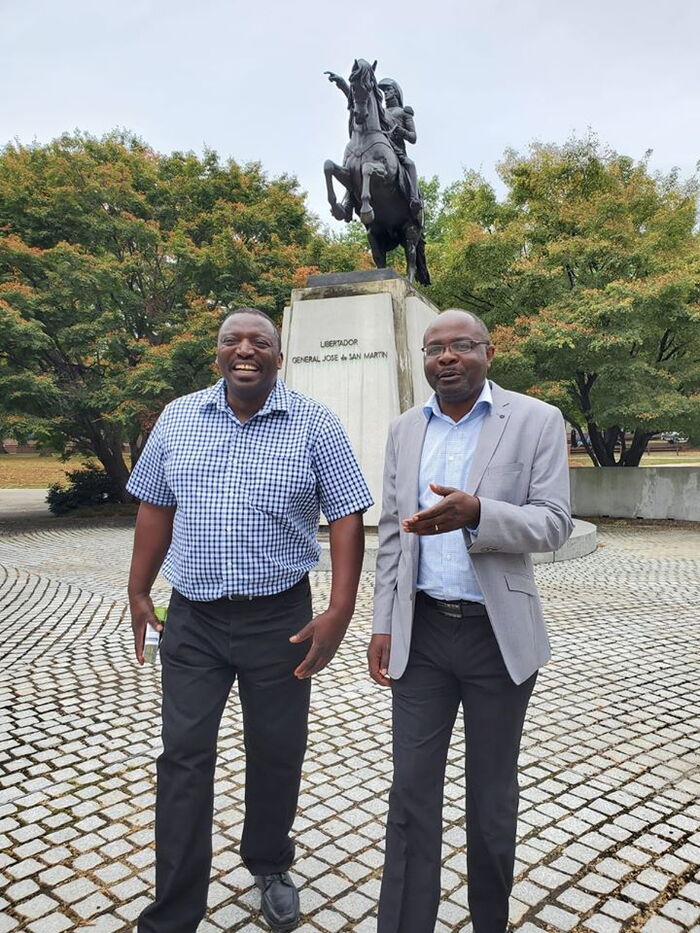 He told this writer that the need for such details would at times cause logistical nightmares with his team having to go through strictly enforced procedures before getting an audience with the parties they were interested in interviewing.
"Western culture is all about making everything official. You must email, make follow-ups and see if people responded to the issues you wanted to be addressed or not," he revealed.
Chamwada also revealed that many companies abroad are much into procedures and would want to have everything documented, a matter that he narrated could take a long time to cover.
To beat such possibilities, Chamwada revealed that he had opted for visas to last longer period for himself and part of his team to ensure that they can still manage to create their show without much strain on their pockets and time.
"I got a 5-year long US and UK Visa, and only two years have been ticked off by now. If I feel like going to London right now, all I have to do is to jump into the next flight. I have two other guys, the camera guys, who have the same passports," he revealed.
This, he explained, gives them the flexibility that allows them to stay on if need be and achieve all the targets they had set before leaving the country.
The award-winning journalist, however, intimated that it was much easier working with Kenyans abroad, stating that the cultural influences make it easy to get their contacts and even interviews over the phone, unlike their American counterparts.