This is a list of leading Audiovisual solutions providers in Kenya. Audiovisual companies generally operate around the electronic media sector possessing both a sound and a visual component. These companies offer a wide array of AV solutions such as; Piped music solutions, Public Adress, AV solutions for command and control centres, Delegate registration systems, Commercial displays and video walls, Boardroom presentations…etc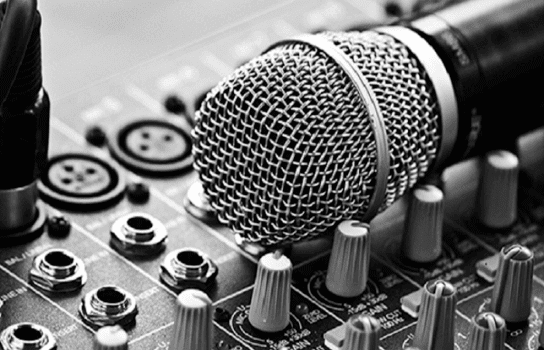 Here is a detailed list of leading Audiovisual solutions providers in Kenya.
1. PS Audio Visual
The company supplies, installs and operates Audio Visual rental equipment from the most basic boardroom screen projector and boardroom presentation to complex multiple screen display playbacks.
Location: Kabarnet Road, Off Ngong Road, Nairobi
Contacts: +254 722 669 175/ +254 736 669 175
Email: info@psaudiovisual.co.ke
2. Audio Visual Control Systems Ltd
The company offers various Audiovisual solutions for different sectors such as boardroom presentation and automation system, piped music solutions, AV solutions for command and control centres, commercial displays and video walls, delegate conference and room systems.
Location: Mayfair Suites, Parklands, Nairobi
Contacts: +254 727 560 850
3. Onyx Sound & Lights

It boasts of a 10-year experience in providing complete AV solutions for clients in various sectors.
Location: Eden Square, Chiromo Road, Nairobi
Contacts: +254 20 367 3917
Email: info@onyxsound.co.ke
4. Pillar Audio Visual Service
It is a market leader for audiovisual equipment hire and staging production services across East Africa, mainly to the conference and events world.
Contacts: +254 020 51011 79
Email: info@pillaraudio.co.ke
5. Sound Creations Ltd
Location: Mpaka Plaza, Westlands, Nairobi
Contacts: +254 715 754 758
Email: info@soundcreationsltd.com
6. Stage Pass Audio Visual Limited
It is an integrated technical, design and implementation provider for events, mainly specialising in rentals of audiovisual technology including sound, screens, lighting, content management, digital and interactive technology.
Location: Along Garden Estate Road, Off Thika Super Highway.
Contacts: +254 729 171 351
Email: info@stagepass.co.ke
7. Audio Visual Engineering Limited
The company was established in 2003 with the aim of providing much needed audio solutions to conference centres, worship centres, learning institutions and corporate organisations.
Location: Industrial Area, Nairobi
Contacts: +254 713 015 708
8. Premier Audio Visual Ltd
Location: Kijabe Street, Building No 9, Opposite Simlaw Seeds Ltd Nairobi
Contacts: +254 722 591 932/ 0721 404 637
Email: info@premieraudiovisual.co.ke
9. Sight & Sound Limited
It is a leading audiovisual telepresence collaboration solution provider, with expertise ranging from solution consultation, solution design, installation and integration of video conferencing solutions and audiovisual solutions.
Location: Office Suites Building, Parklands Road
Contacts: +254 724 969 798
Email: sales@ssl.co.ke
10. Nitro Audio Visual Ltd
The company provides a wide array of audiovisual solutions such as audiovisual equipment sale and installation, integrated audiovisual system design, audiovisual equipment repairs and audiovisual equipment rentals.
Contacts: +254 720 710 554/ +254 733 815 990.
Mosound Events
The company prides itself for providing state of the art audio visual solutions at affordable prices.
Location: PentHouseAlmont Park Church Road, Off Waiyaki Way​.
Contacts: +254 (0)20 2672560