China is well-known as a place with the best wholesale terms for all popular products.
Due to the distant location from other world markets, Chinese suppliers had some issues with distribution channels.
However, modern technologies broke this wall and dozens of wholesale web platforms were created.
Some of them are more suitable for beginners, while others can be used only if you have certain knowledge.
We've tried to sort the top 10 of the best Chinese wholesale websites that provide the best prices and qualitative services to their customers.
Without further ado, let's begin our tour.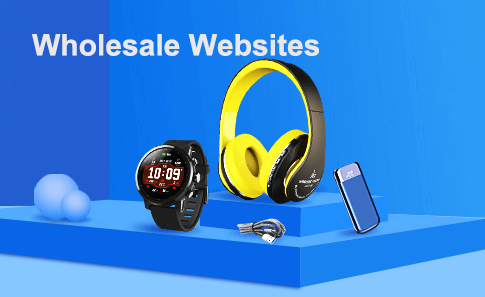 Alibaba.com
Alibaba is one of the largest B2B eCommerce websites worldwide.
It can be considered not only as the first website that introduced the concept of wholesale eCommerce but also as the service which opened the doors of the Chinese factories to the worldwide market.
Before Alibaba was created, it was quite a complicated thing to search for and negotiate with the Chinese suppliers (due to various factors like language, huge distance, and so on).
So, Alibaba was the very first platform that solved these issues and allows you to deal with Chinese suppliers with the help of few clicks.
Alibaba doesn't sell products itself: in practice, it is just a marketplace where buyers and sellers can meet each other and conclude agreements.
Sellers create special accounts, list their products, interact with buyers and proceed deals.
In short, Alibaba just acts as an intermediary between buyers and suppliers
It primarily facilitates the discovery of products, communication & payment.
Founded by Jack Ma in 1999, Alibaba group is headquartered at Hangzhou, China.
Buyer safety measures
One of the strongest features of Alibaba is buyer safety assurance.
In fact, this service has solved the biggest issue between Chinese suppliers and foreign buyers: lack of trust.
The following are the key mechanisms that are used to guarantee the buyer's safety.
# 1. Trade assurance
Trade assurance is a concept wherein Alibaba assures buyers of timely and properly made delivery.
If the supplier doesn't deliver goods on time, or if such goods have low quality, then Alibaba will refund your money.
If you want to be a part of this program, you have to apply for a trade assurance contract with the supplier.
To do so, follow the next simple steps:
Contact the supplier to require the needed info about products.
Receive quotes from such a supplier.
Ask the supplier about the trade assurance order contract option.
Accept the contract and make payment.
Before closing the deal, make sure that the contract mentions product specifications and stipulated delivery time.
If the supplier doesn't carry out everything properly, you can report it to Alibaba customer support.
Maybe the best part of it is that the trade assurance service is totally free of charge.
# 2. Gold suppliers
Another reliable way to make your deals more secure is to make business only with so-called "Gold suppliers".
A gold supplier is a premium membership program that comes at a cost to the suppliers.
A seller who wants to register as a Gold supplier needs to pay a membership fee to Alibaba.
After this, gold suppliers are checked and verified by Alibaba's third-party inspectors.
So, it is impossible to become a gold supplier if you don't have a legally registered business with a physical presence.
According to Alibaba's analytical department, 85% of the buyers are willing to deal only with Gold suppliers.
# 3. Company profile metrics
If you open a supplier's profile on Alibaba, you can see a few crucial metrics like:
transaction level;
buyer ratings and reviews;
recent transactions;
trade capacity;
production capacity;
R&D (research and development) capacity.
The above-mentioned indicators can help you to figure out if some seller is reliable or not.
As an example, if the production capacity doesn't match your requirement then that supplier isn't a long-term fit.
Another example: if the seller's recent transactions don't show any activity then it's a sign that the seller isn't popular.
# 4. Quality inspection service
Another means for the buyer's protection is the independent quality inspection service.
Alibaba quality inspectors can visit each supplier or factory on your behalf and inspect the needed goods.
These inspections can be performed at various manufacturing stages like pre-production, during-production or post-production.
Please, keep in mind that this service comes at the cost of a buyer.
Thus, it is worth to apply for this service if you order a big amount of products.
Delivery time and modes
Speaking of the delivery time and transportation modes, it is entirely the seller's choice.
As we already figured out, Alibaba is a marketplace so it doesn't have direct control over sellers' inventory and its movement.
However, Alibaba has its own logistics service that integrates with top players like DHL, FedEx, TNT, and so on.
Also, a real-time online tracking service is available.
Payment methods
Another great thing about Alibaba is a feature called secure payment.
According to the rules of this system, the supplier won't receive your money until you confirm the delivery of products in proper condition.
Basically, secure payment feature functions as an escrow system.
However, you won't be able to use this option if you pay the Alibaba supplier directly.
Instead of that, you can pay via Alibaba using its secure payment feature.
Alibaba supports various payment modes like:
Credit card.
T/T.
e-Checking.
Western Union.
Pay Later.
Boleto.
Product quality assurance

So, Alibaba assures goods quality with the help of the next services:

trade assurance;
inspection;
secure payment.
Also, the transaction indicators are effective in judging the quality of products or suppliers.

Prices

Alibaba has an enormously large seller and buyer base, so there is a huge competition out there.

Therefore, sellers try their best to give the cheapest rates for their customers.

Also, Alibaba periodically runs offers and discounts for active customers.

Pros of Alibaba

huge seller and product base;
effective buyer safety measures;
good prices;
logistics and quality inspection support;
bulk RFQ (Request for a quote) feature.
Cons of Alibaba

not so user-friendly and quite an outdated interface;
inaccurate product prices and descriptions;
the complicated ordering process (browse, contact multiple sellers, require quotes and compare them, apply for the trade assurance, make a payment).
Aliexpress.com
While Alibaba focuses on huge wholesale and bulk orders, AliExpress was introduced to fulfill consumers' and small wholesale orders.
In fact, AliExpress is considered as one of the world's largest B2C and B2B portal.
It is owned by the Alibaba group as well.
AliExpress follows a special pricing structure: when you increase the quantity of the products, the price per unit would drop accordingly.
Also, buying from AliExpress is faster than in the case of Alibaba.
Basically, AliExpress is just like Amazon: you simply add the needed goods to your cart and pay for them.
There is no need for quotations like when you trying to deal with Alibaba sellers.
Also, AliExpress manages everything else like logistics, buyer assurance, etc.
Buyer's safety measures
Logically, AliExpress also has its assurance mechanisms to keep its buyers safe.
Let's have a short look at some of them.
# 1. Refund guarantee
Just like in the Alibaba case, you can request a full refund if you don't receive bought goods or if their quality differs from the description.
To do so, you should fill the complaint form and wait for a reply from the AliExpress support team.
Also, some documents from the postal office and pictures of goods might be needed to prove your position.
# 2. Guarantee of on-time delivery
AliExpress guarantees the receivement of your shipment before a certain date.
If the delivery happens too late, you can also raise the issue with their support team.
# 3. Extra warranty
If you live in one of the EU countries, you can be a part of the AliExpress "Extra warranty" program.
With its help, you can get two years of guarantee for the vast majority of products listed on the website.
Don't hesitate to ask the AliExpress seller about such an option.
Delivery time and transportation modes
When you proceed through the checkout process, you can choose between several transportation methods.
So, the delivery time purely depends on the selected logistics service provider, as well as on your location.
The following providers are available when you are buying on AliExpress:
UPS;
FedEx;
DHL;
TNT;
EMS etc.
The logistics providers might vary from one buyer to another.
Premium logistics companies like UPS, FedEx, DHL, and TNT provide quite a fast delivery (within 6 to 12 days to the USA).
And public companies like EMS take a longer time to deliver (about 25-30 days to the USA).
AliExpress also has a great logistics option called "ePacket" to the buyers of select countries.
If you choose ePacket, then you can expect a quicker service (within 15 days to the USA) at a very profitable price.
So, you may have to pay much more for the services of premium logistics like DHL, while ePacket would cost less and deliver goods within practically the same amount of time.
So, if you see that AliExpress offers you an ePacket option, it is highly recommended to use it.
Finally, there is also a standard AliExpress shipping option, which is free of charge in the better part of cases.
But, it is also the slowest way, about 40 days to the USA.
Payment methods

When buying from AliExpress, you can choose between the next payment methods:

Credit card.
Paypal.
Wire transfer.
Webmoney.
Western union.
Boleto.
SMS payment.
Cash payment.
AliExpress pocket etc.
Some payment modes (like Paypal and cash payment) are available for certain countries only.

In general, the AliExpress payment system operates quick and smooth.

In case of any issues, you can contact their support team.

Also, AliExpress uses a so-called "3D secure" technology which adds an additional layer of safety for online card transactions.

Product quality assurance

AliExpress is a huge marketplace with thousands of suppliers listing their products.

So, you have to assess the sellers well before buying some goods.

When you get on the page of some product, on top of it you can find some important info like:

store open date;
customers satisfaction score;
customers feedback like Item as described, communication, shipping speed, etc.
Make sure to check all the quality indicators thoroughly.

Also, you can choose between several products according to their ratings which could be found below the product title.

Prices

AliExpress pricing seems to be the most reasonable when we are talking about small wholesale quantities.

Another attractive thing is the fact that AliExpress offers regular flash deals and sale coupons to their customers.

Pros of AliExpress

quite simple and quick ordering process;
worldwide delivery;
100+ million product categories;
24/7 live customer support.
Cons of AliExpress

prices are not competitive for large wholesale orders.
Made-in-china.com
Just like Alibaba, Made In China might be considered as one of the oldest Chinese wholesale websites for international buyers.
Made In China is a marketplace just like the better part of websites on our list.
It was founded in 1998, headquartered in Jiangsu, China.
Buyer safety measures
Made in China uses several methods to guarantee the safety of its buyers.
# 1. Verified suppliers
Made In China states that they have only verified suppliers listed on their platform.
All verified suppliers achieve the corresponding badge, which can be seen near their name.
# 2. Secured trading services
Just like Alibaba, Made In China staff releases payment to the sellers only when you confirm the delivery of such products in proper state.
Also, under this policy, Made In China provides inspection services.
That means you can hire some third party inspectors who can check the quality of goods in real life.
# 3. Offline and online sourcing meetings
We mostly appreciate this option from the Made In China.
In fact, the platform staff can help you to meet interested suppliers face-to-face.
Yes, that's totally possible.
If you don't have time to meet the supplier face-to-face, you can require the online meeting option.
In this case, Made In China staff will arrange the online meeting with the seller of your choice.
# 4. Business information report
If you want more information about the seller, you can always request an info report from Made In China.
Typically, the following report will contain the next data:
risk analysis;
trade payments;
history;
operations;
corporate structure;
finance & banking;
public records.
# 5. 360-degree virtual tour
Another unique thing about the Made In China is that a lot of suppliers have made a 360-degree virtual tour to their offices and factories.
You can find a corresponding icon near the seller's name.
# 6. Audit report
Made In China presumes the audit option for the better part of its sellers.
You can check the Audit icon beside the name of the seller to figure this out.
The audit is needed to verify the next info:
Product and manufacturing capacities.
Management system and certification.
Production quality control.
Financial capacity.
Working processes and environment.
Note: we recommend you to deal only with suppliers that have been audited by Made In China.
Delivery time and transportation modes
Please, bear in mind that Made In China isn't a simple straight forward purchase platform like DHgate or AliExpress.
It means that you can't just select the needed goods, delivery partner and pay for it.
Instead of that, you have to contact the seller and request a quote, like in the case of Alibaba.
So, when it comes to logistics partners, you have only two basic options.
First of all, you can use the seller's logistic partner or choose one from the Made In China logistics marketplace.
Made In China supports some reputed logistics agents, as well as direct shipping companies like DHL, FedEx, etc.
As in any other case, the delivery time depends on your location and chosen transportation mode.
Payment methods
Made In China supports the use of credit cards only.
It means that you can't use popular payment systems (like Paypal or Webmoney) to checkout on this platform.
Product quality assurance

Firstly, the quality of Made In China goods is assured by the aforesaid buyer safety features.

Secondly, the product quality is assured due to the high competitiveness of this marketplace.

Finally, Made In China lists various MEI (manufacturing excellence and innovation) award-winning products.

The MEI awards are categorized into the gold award, silver award, individual award, nominated award, and selected award.

Prices

Made In China is a huge marketplace, so you can be sure that you can find reasonable wholesale prices here.

Pros of Made In China

buyer safety mechanism;
intuitive user interface;
wide range of suppliers and goods.
Cons of Made In China

complicated buying procedure;
slow customer support.
DHgate.com
We can recommend DHgate as the best Chinese wholesale website for beginners in international trade.
The fast and easy wholesale buying experience is the main feature of DHgate.
As it becomes clear from the previous examples, buying wholesale isn't an easy process.
You need to find and shortlist a bunch of verified sellers, talk to them, request quotes, choose transportation modes, then close the deal.
And we have to mention that such activities take a lot of time.
And when using DHgate, you have to simply add the needed goods to your cart and checkout.
Also, on DHgate you can make both small and large wholesale orders with ease.
The popularity of DHgate is also explained by the fact that it hosts more than 30 million products.
DHgate headquarters is located in Beijing, China.
Buyer safety measures
It is absolutely safe to buy from DHgate, mainly due to mechanisms used to protect buyers while they are dealing with local sellers.
# 1. Escrow payment model
Your seller won't receive money until you confirm the delivery of ordered products in proper conditions.
# 2. On-time delivery
Some DHgate sellers have the on-time delivery badge beside their names.
This means that such a supplier has a nearly perfect proportion of successful on-time deliveries.
# 3. China brands badge
You can check if the seller has a China brand badge or icon in its profile.
It means that such a supplier deals with genuine and original made-in-china goods.
# 4. Facility certification
DHgate does field-level verification to check the supplier's facility or manufacturing site.
These tests are conducted and performed with the help of independent third parties.
So, if a supplier has the field certification badge then you can be sure that such a supplier is totally legit.
# 5. SquareTrade
If you are a US citizen, you can use the SquareTrade feature to get an extended warranty for electronic products.
You can see the corresponding badge near the supplier's name, just like in previous cases.
# 6. Premium merchant
Suppliers who provide excellent customer service and high-quality goods are tagged by DHgate as premium merchants.
# 7. Top merchants

Premium merchants who also have high-volume sales are marked as top merchants.

This is one of the first badges you should look for when buying on DHgate.

# 8. Return and refund policies

Like many other platforms, DHgate offers a full refund in case you haven't received ordered goods or if their conditions do not correspond to the description.

In some cases, you might be disappointed with the product quality, but still, decide to keep it.

When it happens, you can ask for a partial refund from the DHgate customer support.

Delivery time and transportation modes

When buying from DHgate, the next logistics agents are available:

China post.
DHL.
EMS.
FedEx.
ePacket.
UPS.
When choosing a product, you can see available shipping methods, as well as the corresponding delivery time.

There is also a system called DH Storage: the thing similar to Amazon FBA.

Under this program, DHgate suppliers store their goods in warehouses located in the US and the UK.

That ensures fast shipping (about 5 days) to US and UK buyers.

Also, you can be sure of the faster return and refund process when ordering products from the DH storage.

Payment methods

DHgate supports the next methods of payment:

Credit card.
Bank transfer.
E-wallet.
Debit card.
Apple pay (only for certain countries).
Product quality assurance

To conclude, there are the following mechanisms which help to ensure the quality of DHgate products:

Supplier rating and feedback from customers.
Product rating and feedback from customers.
Partial and full refund.
DHgate badges.
Third-party quality check.
Prices

DHgate prices are decided by the suppliers, however, each product listed on DHgate supports tiered pricing system (more goods – lesser price).

Also, DHgate runs promotions, gives coupons, and makes other special offers regularly.

You can find discount coupons ranging from 10 to 100 USD.

Pros of DHgate

multilayer buyer safety measures system;
simple and fast ordering procedure;
DH Storage option;
a huge amount of sellers and available goods;
friendly for beginners.
Cons of DHgate

the search algorithm is far from flawless.
Globalsources.com
Global Sources is a website that is basically a one-stop platform for all your sourcing needs.
Global Sources is not only a marketplace but also a trade show organization body and sourcing service provider.
As a web marketplace, it connects wholesale suppliers with buyers, just like DHgate, Alibaba, and AliExpress.
As a trade show organization body, it lists and helps to register for upcoming trade shows or Chinese fairs.
Speaking of the sourcing services, Global Sources can help its customers with:
product samples;
smart sourcing;
private sourcing events;
bulk RFQ;
sourcing news and advice.
Buyer safety measures
Global Sources has quite a complicated system of buyer safety assurance.
Let's look at some tools used in this mechanism.
# 1. Verified manufacturers
The seller having a Verified Manufacturer badge has been checked and verified by Global Sources staff members.
Such a verification involves checking of business licenses and other legal documents of the manufacturer.
# 2. O2O (Online-To-Offline) supplier
O2O supplier is the one who has maintained a comprehensive online profile for a long time and is active participants in trade shows.
These O2O suppliers are denoted by a corresponding badge.
# 3. Verified company certificates
To get verified company certificates badge, the supplier has to give its company certificates for verification by independent agencies like TUV, Experian, Dun, Bradstreet, and so on.
# 4. Verified product certificates
Same as with company certificates, product certificates are checked by aforesaid independent verification agencies.
Delivery time and transportation modes
Unfortunately, there is no direct buy mechanism on Global Sources.
Each time you'll have to request a quote from the seller and then speak about various terms (e.g. price, delivery, payment).
So, you will be deciding on delivery mode after discussing it with the supplier.
In practice, all the popular logistics agencies (like UPS, DHL, China post) are available.
Payment methods
There are several payment methods available for Global Sources parties.
However, due to the incompletion of the payment security system, it is better to use PayPal.
PayPal comes with an in-built buyer protection system, so if your supplier makes wrong moves, you can always rely on the return.
To do so, you have to keep all the trade documents to provide them to PayPal customer support as a piece of evidence.
Product quality assurance
We found buyer safety features quite useful when it comes to product quality assurance.
The high competitiveness of the Global Sources marketplace also leads to a good quality of products distributed by each seller.
Prices
Global Sources lists some of the best Chinese wholesalers, suppliers, and manufacturers.
Therefore, you can be assured of the best product price on Global Sources.
Pros of Global Sources
trade shows and exhibitions option;
premium sourcing value-added services;
a huge pool of verified sellers;
friendly website.
Cons of Global Sources
not suitable for beginners;
not enough security in the case of payment.
1688.com
1688.com is a part of the Alibaba Group.
After the creation of Alibaba.com, 1688.com became the next massive project of the company.
From first glance, you might say think that the name was chosen by chance, which is not true.
The hieroglyphs that correspond to the number 1688 sound like the word Alibaba.
From the very beginning, the site was focused on the domestic market of China.
Also, the B2B model was chosen, which is the sale of goods by one legal entity to other legal entities.
These features predetermined the key points that create inconvenience for foreign buyers when working with 1688.com:
the interface language is available only in Chinese;
payment for goods can be made via the card issued by one of the Chinese banks, or from the Alipay wallet to replenish which, you will need a card from a Chinese bank as well;
delivery of purchases is made within China only and usually, you have to pay for it.
Such barriers can be easily overcome with the help of a trustful sourcing agent (please, read this Bansar guide if you want to learn more).
Buyer safety measures
Although the vast majority of 1688 suppliers offer 7 days return and exchange policy, it takes at least 1 month for the shipping of the goods from China and returned by the clients from overseas.
Obviously, in such a situation you surpass the 1688 return and exchange policy.
The main thing which can help you to avoid fraud is the quality inspection or sample service conducted by your sourcing agent right after the deal is done.
Also, you can view product and supplier's ratings, as well as other useful metrics (e.g. seller's popularity).
Delivery time and transportation modes
The delivery time depends on the location of your sourcing agent and shipping methods which he can offer you.
Payment methods
As we said above, there is a huge gap when it comes to payment methods and security.
Unlike Aliexpress where you can pay via PayPal and international credit cards, 1688 accepts only Alipay and UnionPay, as well as China bank debit cards.
So, the only way to pay for the goods in 1688 is to use sourcing agent services.
Product quality assurance
On one hand, Chinese buyers are more experienced in their market, and since 1688 works entirely as an inner-state trading platform, suppliers here are not interested in manufacturing dummies.
On the other hand, some prices are so cheap, that it just can't be a sign of good quality.
That is why we strongly recommend conducting independent quality inspections after buying goods (especially in the case when big money is involved).
Prices

After reading previous paragraphs you might think "Why even bothering buying from 1688 if it takes so much time and effort? I should switch to the next topic".

Of course, there was a clear reason why we've decided to include 1688 on our list.

It is simple – the most affordable prices for goods.

Also, you can find some rare items out here which are not available even on Chinese wholesale platforms, like Alibaba and DHgate.

And this will allow you as the entrepreneur to stand out from the competition, offering your customers something unique.

However, you must not forget that this is a platform mainly for bulk orders.

Even if some products are proposed to be purchased in the amount of one piece, the seller considers such a transaction as the purchase of a sample product.

If the size or color does not match the order, most likely the seller will not change it.

Pros of 1688.com

great prices;
fast delivery within China;
product ratings and other metrics to check the quality.
Cons of 1688.com

Chinese language only;
to make a payment you need Chinese banking account;
lack of payment security and customer protection.
Diytrade.com
DIYTrade is a Chinese goods directory and B2B trading platform.
The company claims to have more than five million products listed on the website.
DIYTrade headquarters is situated in Shenzhen, China.
The platform was founded in 1999.
Buyer safety measures
# 1. Biz member
Biz members are the most active and trustful suppliers on DIYTrade.
In fact, they have fully established businesses, with their own websites, product catalogs, and customer support management system.
Logically, we recommend dealing with sellers with the corresponding status when buying on DIYTrade.
# 2. Third-party BizVerify
Third-party BizVerify is a system used by DIYTrade to verify the suppliers' business licenses, on-site facilities, and other important factors.
For these procedures, independent third parties services are utilized.
This status can also be seen near the suppliers' name on the website.
Delivery time and transportation modes
Like Alibaba, DIYtrade doesn't support adding products to the cart and simply checking out.
To buy on DIYTrade, you need to request quotes from suppliers.
Only after this, you can start negotiations about the price, payment method, and transportation mode.
Of course, the delivery time depends solely on your location and the chosen logistics option.
Payment methods
As we mentioned above, payment methods are decided when discussing with the supplier.
Remember, you should always insist on PayPal when buying on DIYTrade.
That's because PayPal transactions come with a buyer protection guarantee.
So, if you didn't receive the products, you can raise a refund request with PayPal.
Remember, in order to process refund request, PayPal requires your papers to be in order.
That means you need to keep purchase documents like purchase orders, invoices, etc.
Product quality assurance
This is, maybe, the strongest flaw of the DIYTrade platform.
Apart from the above-mentioned buyer safety measures, we haven't found any other product quality mechanism in DIYTrade.
Prices
DIYTrade is a home for some of China's top suppliers, so you can be sure that you can find great prices here.
Pros of DIYTrade
simple user experience;
huge base of goods and sellers.
Cons of DIYTrade
no direct buying mechanism;
weak buyer safety and quality control measures.
Chinavasion.com
Chinavasion was established in 2004, and since it gained a reputation of a reliable and cheap marketplace.
Chinavasion Wholesale Company is a professional HongKong wholesale supplier with headquarters and warehouse in Shenzhen, China.
Chinavasion is the first company to provide exclusive electronics supply services directly from China via the Internet.
Absolutely all the goods presented on the website are available in the warehouse and can be immediately sent to the right address.
Chinavasion is trusted by over 300.000 active buyers from around the world.
The website's range includes several thousand electronic gadgets for various life purposes.
As you may understand already, Chinavasion is not a marketplace like other websites on our list: it is a single company that sells different electronics through its website.
Buyer safety measures
There are three main things which are used to guarantee the safety of Chinavasion customers:
# 1. Confidentiality of information and flexibility in ordering
Every time you want to make adjustments before sending the order, you can contact the Chinavasion support team to cancel the order and receive a refund or make the necessary amendments.
Your information is used only to provide you with all the necessary services, and it is not shared with third parties.
# 2. Return warranty
Chinavasion policy states that your goods will arrive on time and in good condition.
You will be reimbursed in those rare situations when the goods will not be delivered under circumstances beyond your control.
# 3. Product warranty
You will receive exactly what is described and presented on our website.
Chinavasion offers you a guarantee of 12 months from the moment of receipt of production.
In case you have any difficulties during operation, you can always contact their support team and get all the necessary information from qualified specialists within 1-2 days.
Delivery time and transportation modes
The cost of delivery depends on how many products you want to purchase, on the delivery method and country of destination.
You can always easily check all the delivery details and choose the most suitable option before you order products from Chinavasion.
All shipping prices are also indicated before the order is placed.
To view the delivery price at any time, just add products to the basket and proceed to checkout when you have precisely selected everything you need.
The next shipping agents are used by Chinavasion to fulfill your orders:
UPS, DHL, FedEx provide very fast delivery and offer an online tracking service.
China Post is available for packages weighing 2 kg, it is cheaper and slower. Also, the tracking shows you the direction, but not all countries' offices allow you to track a package to your destination.
EMS is an inexpensive postal courier service with shipping advantages in some countries. Tracking might be limited.
Airmail and EMS usually go through customs more easily and are less likely (compared to couriers) to require additional import costs and sales taxes.
However, it depends on the country, and you need to check and research your own local situation.
Chinavasion stores all products in its warehouse, which makes them always ready for shipment.
All orders are placed at the Chinavasion service office within 1 day after receiving payment.
Payment methods
Chinavasion works with Paypal and Credit card for the most secure and easy way to pay online.
Please note that Chinavasion does not have access to your credit card or financial information.
Product quality assurance
The company guarantees own control to check the entire product range before sending it to the warehouse.
If you want to conduct additional inspections, you have to make it at your costs.
Prices
Chinavasion is similar to AliExpress when it comes to prices and pricing policy.
This website is dedicated to small wholesale purposes, as well as for dropshipping entrepreneurs.
So, when it comes to bigger quantities (more than 200 pieces), the prices offered on other platforms are slightly smaller than on Chinavasion.
However, in the case of lesser quantities, it might be the best platform for those buyers who seek robust modern gadgets.
Pros of Chinavasion
multilingual platform;
wide range of exclusive gadgets;
great safety and quality measures;
good customer support service.
Cons of Chinavasion
Chinabrands.com
Chinabrands is Globalegrow's largest e-commerce B2B platform.
Chinabrands is a dropshipping platform that specializes in logistics and distribution.
Chinabrands has access to more than 250 countries around the world, with hundreds of different shipment partners to guarantee the fastest delivery.
By partnering with Chinabrands, you'll get access to thousands of weekly updated products from China at the best prices.
Chinabrands offers a dropshipping service, which means that you will not have any hassle to keep up your own stocks.
Instead of that, you will be given very low prices and so you can act as an intermediary between Chinabrands and buyers to gain profit.
In practice, it looks as follows – you register at Chinabrands and require the info about products that your customers want.
Chinabrands organizes shipment and delivery, while you gain profit from the difference between Chinabrands and your prices.
Basically, all you have to do is set up your store and organize your advertising.
Buyer safety measures
Chinabrands provides a lot of mechanisms that help to keep up buyer safety.
Let's look at some of the most significant of them.
# 1. Return/refund due to product quality issue
Chinabrands have different return policies for electronics and other goods.
If the electronic product arrived damaged or it can't be used or it missed accessories, you can submit a return request within 30 days after signing.
The calculation time starts from the receive date.
If other products have a quality issue or cannot be used or missing accessories, you can submit a refund or a replacement request within 15 days after signing.
The calculation time also starts from the receive date.
# 2. Computer product warranty policy
3C or computer products enjoy a one-year free warranty from the purchased date.
Customers need to pay the shipping fee for the returned items.
There is no free warranty for the following conditions if you damage or misuse products.
# 3. Shipping insurance
If you want to secure goods even more, you can buy shipping insurance.
Delivery time and transportation modes
In the e-commerce business, the degree of customer satisfaction is the most important factor that affects the reliability, prestige, trust, and reputation of any online store.
The delivery time for which the company completes the order is the most important factor that will determine the success of any e-commerce company.
Smaller companies strive to deliver on time, some other companies do not have vehicles to deliver to some remote areas of the world.
However, there are no barriers to Chinabrands.
This company has entered into agreements with more than 200 of the largest logistics companies in the world, such as DHL, UPS, and EMS, etc.
So when using Chinabrands, you can be sure that you keep up your delivery promise.
Payment methods
The allowed payment methods on Chinabrands are Paypal, Payoneer, and bank transfers.
To receive the payment accounts of Chinabrands for services, you can contact their customer support.
Product quality assurance
Chinabrands team includes more than 100 quality control professionals so that product suppliers meet all the standards and expectations.
When looking for new suppliers, Chinabrands must first make sure that their quality standards are on the needed level.
Chinabrands wants to find suppliers who can offer the best prices for the latest products, but only if they can also guarantee the best quality and performance.
Speaking of products, Chinabrands also offers SEO-optimized product descriptions that you can download and import to your online stores.
That will save much time for you to write product descriptions and help your stores rank better to drive more traffic for more sales.
Prices
Chinabrands is the largest e-commerce company in the south of China.
When the company signs a contract with a seller, they wish to achieve long-term and stable cooperation.
Such long-term cooperation is what allows Chinabrands to receive lower prices than other competitors.
Pros of Chinabrands
over 5000 verified exclusive manufacturers;
500+ million products of 172 categories;
no MOQ limits;
dropshipping option.
Cons of Chinabrands
not cost-effective when it comes to large wholesale orders.
lightinthebox.com
LightInTheBox is an international retailer that delivers products to customers around the world.
Founded in 2007, LightInTheBox offers customers a convenient way to shop by choosing among a variety of products at attractive prices through www.lightinthebox.com, www.miniinthebox.com and other sites available in several major languages.
LightInTheBox offers products in three main categories: clothing, gadgets, home and garden products.
LightInTheBox is a business built on an innovative information model that can offer custom-made products, such as wedding and evening dresses.
The assortment of this marketplace includes more than 60.000 products.
Buyer safety measures
Buyer safety measures are presented by several key mechanisms.
# 1. Return policy
Goods that are damaged, broken or damaged at the time of receipt, as well as products of the wrong size or color, can be returned within the warranty period.
Warranty periods are: 1 year for the home improvement product category, 30 days for other products.
You can also return all other goods within 7 days and receive the compensation if:
Such products do not meet your expectations
The goods have not been washed, worn, have not been used or changed, have all the labels.
# 2. Privacy policy
When buying from LightInTheBox suppliers you can be sure that your personal and financial information won't be transferred to third parties.
Delivery time and transportation modes
For the better part of products listed on LightInTheBox.com, three delivery methods are available.
The following shipping methods are available:
# 1. Express delivery
This is the fastest shipping option available for all major destinations that take 3-5 business days.
For all orders in which express delivery is selected, delivery discounts apply following the package size and destination.
# 2. Standard delivery
Quite affordable and fast delivery options to all major destinations that take from 6 to 8 business days.
Note: due to customs controls, the standard delivery time has been extended to 15-30 business days to Brazil and 10-15 business days to other countries in Latin America.
# 3. Economical delivery
The most affordable delivery option available for all major destinations which take from 10 to 20 working days.
Extending the delivery time allows offering a lower cost for you.
Remember that with this method, order tracking may not be available.
The total time until receipt of the order is the sum of the time to prepare the goods for dispatch and the delivery time.
Note: when you see items labeled with "free delivery" badge, you do not have to choose a delivery method, since LightInTheBox.com will automatically deliver using the best method according to the size of the order and destination.
Payment methods
LightInTheBox accepts the following payment modes:
Credit/Debit Cards.
PayPal.
Western Union.
Wire transfers.
Boleto (For Brazil).
Yandexmoney/Qiwi (For Russia).
Realtimebank-Ideal (For Netherlands).
Realtimebank-Sofort (For Germany).
Product quality assurance
Before shipping, LightInTheBox.com prepares goods, which includes rigorous quality checks and careful packaging.
You can also conduct your inspection procedures with the help of sourcing agent services.
Prices
LightInTheBox.com is a good choice for those of you who seek for the medium quantity wholesale orders.
Speaking of the huge orders, other wholesale platforms might be more beneficial for you.
Pros of LightInTheBox.com
good range of clothes and accessories;
fast delivery;
flexible return policy.
Cons of LightInTheBox.com
clothing, gadgets, home and garden products only.
What you must think about when buying from China online wholesalers?
Products sold on most China wholesale websites are made for the domestic market purposes and are regulated by Chinese laws.
For example, a t-shirt made for the Chinese market comes with Chinese care labels – not labels that comply with EU textiles labeling requirements.
Electronics sold on Chinavasion are made to comply with Chinese regulations – not those in the US.
Toys sold on the China market are made to comply with Chinese toy safety regulations (not CPSIA or EN 71).
Speaking simply, you can't just buy products online and assume that you can sell them at home
It doesn't always work like that especially in the EU and in the US.
Yet, many of these "Made for China" products make their way to online wholesale websites, like those listed here.
Many of these websites are B2B focused, and based in China, so they don't need to comply with, for example, EU textiles labeling requirements.
But if you, as an importer or drop shipper, do the same thing – you are breaking the law.
This means that the might be confiscated by the customs, or that you'll face a lawsuit.
This is what we recommend you to do:
Use Alibaba.com and Globalsources.com to source proper manufacturers, that can produce goods according to your specifications (and the regulations in your country).
Use Aliexpress.com and other wholesale platforms for filler products. However, avoid products that are strictly regulated, such as electronics, cosmetics, and children's products.
Make sure that all wholesale products you buy are correctly labeled (i.e., Country of Origin mark). Most wholesale products are not labeled according to EU and US regulations, so you must check this before you buy it.
Many think that it's up to these platforms to comply with overseas regulations, which is quite unfair.
Sellers on Aliexpress.com and other platforms cannot be tasked with keeping track of regulations in every single country.
Further, the old generic product dropshipping model is coming to an end.
There is no money to be made when everyone is selling the same product.
If you want to succeed in 2019 and beyond, you simply have to create your product.
Or, at least, brand an existing design.
What is the future of the Chinese wholesale market?
We believe that the best is yet to come.
At some point, both Alibaba.com and Globalsources.com will (likely) implement and standardize the RFQ and ordering process on their respective websites.
This will not magically remove all the challenges and risks in manufacturing and international trade, but at least it'll make the process more transparent.
Other wholesale platforms are not showing signs of slowing up the pace.
We think that with the improvement in Chinese goods quality such websites will gain even more popularity.
Please, feel free to ask questions and tell your own stories of success in the comments below.