While campaigning in Kibra on Friday, November 1, ODM leader Raila Odinga tore into Deputy President William Ruto for making promises to the residents.
The former Prime Minister argued that while Ruto was in a position to change the lives of Kibra residents since he was the second in command, he had done nothing of significance for them.
"You are the Deputy President, hence you are already in power, what is it that will happen later that will make a difference. That is rubbish and stupidity," he remarked.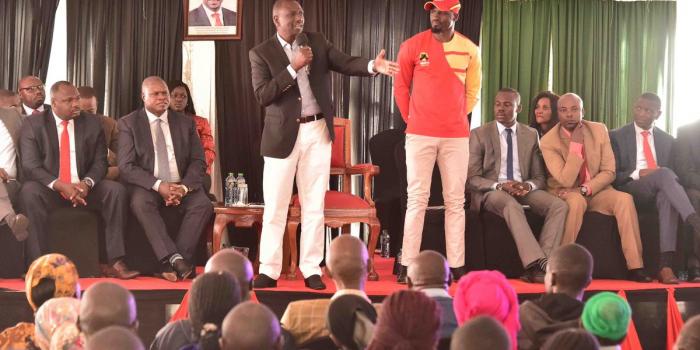 He went ahead to gave an analogy of the killing of a snake and how the ODM party needed to ensure they trounced against Jubilee to retain the seat left vacant by the late Ken Okoth.
"When you see a snake, aim for its head and hit it. As you can see, the snake is coming hence, aim for its head. Voters, are you ready? Are you ready?" a boisterous Odinga asked the residents.
On Tuesday, October 8, the DP stated that he had a plan to ensure Kibra transformed into a better settlement area.
"Kibra and other informal settlements in Nairobi will be among the major beneficiaries of the government's housing plan under the Big 4 Agenda," Ruto stated.
He went on to urge current leaders to step up in their administration and work towards Kibra's transformation.
"It is therefore incumbent upon leaders from the area to ensure this affordable and decent shelter dream for every Kenyan is realised," Ruto rallied.