Apostle James Ng'ang'a of Neno Evangelism ministries on Sunday, September 22 hit the international media after a video of him in 'action' went viral.
The video was posted by renowned American rapper, Snoop Dogg on his Instagram account.
The musician went ahead to roast Ng'ang'a, over his style of casting out demons from his congregants.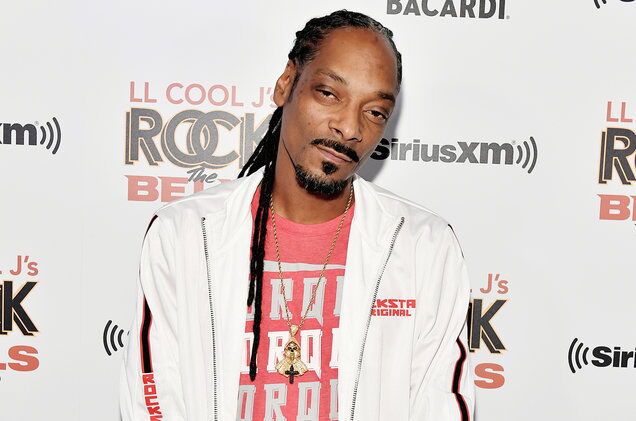 "When you are late with the offering but the Reverend needs his money," Snoop Dogg captioned.
His Instagram followers went wild with laughter with most giving other hilarious reactions to his repost of the viral video.
In the video, the controversial pastor was seen raining a boy with several slaps on the head in bid exorcise him.
The boy however was adamant, taking in the slaps without flinching.
Ng'ang'a then moved on to other congregants who had gone to partake of the salvation offered by their shepherd.
The apostle has in the recent past hit the media with his utterances and actions most of which he has paid for dearly.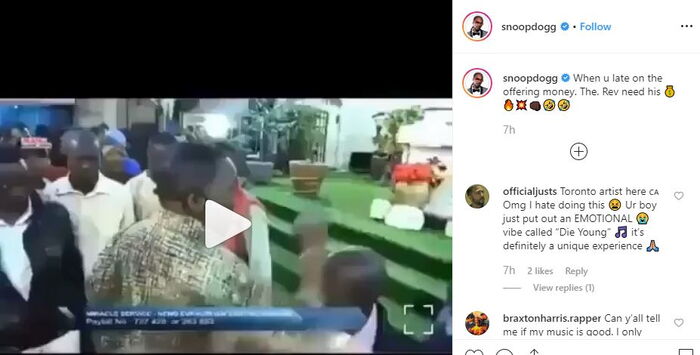 On Friday, September 20 the government through the Communications Authority of Kenya (CA), cracked the whip against Ng'ang'a, where he was fined Ksh1 million for exposing a woman's breast during a live church service on Sasa TV channel.
The preacher was penalised as the broadcast was termed indecent content during the watershed period.
On Thursday, September 19, Kenya Film Classification Board (KFCB) chief executive, Ezekiel Mutua slammed the pastor in a strongly worded rant.
While addressing the media, Mutua warned that the government would move in to regulate the religious sector if the various councils failed to reign in on pastor Ng'ang'a.
"We hope that somebody is working on it because if they don't then we will move in. They need to come forward and say that this practice is not ok, they need to self-regulate before the government comes in," he announced.
Some of his male faithfuls in Nairobi on 27 August also took legal action on Ng'ang'a over threats he made towards them in a past Sunday service.
This action came after a video surfaced of Nga'ng'a threatened to disfigure their genitals.
"All those men who joke with me, I will tie their tiny things, and they will be unable to function and only stare at their wives. You cows! Wait and see. Ensure you make this trend, " he threatened.
After the threats, the men through Otieno and Amisi Advocated presented their grievances where Ng'ang'a was accused of using threatening, abusive and insulting words.