Senator Millicent Omanga, on Wednesday, September 25, demanded an apology from the media for being branded a disaster celebrity.
Speaking on the popular Jeff Koinange Live show on Citizen TV, she stated that it was distasteful for the media to tag them as opportunists who try to milk disasters for popularity.
"You are calling us disaster celebrities which is so unfair. What if we didn't go there? You'd start saying the leaders are nowhere to be seen," the nominated senator remarked.
Through a tweet, Citizen TV had criticized politicians for showing up and starting blame games after disasters after doing very little for the people who elected them.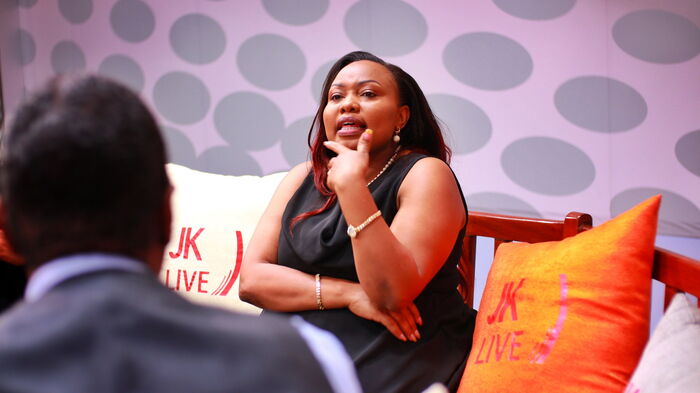 "Disaster Celebrities; How politicians, public figures cash in on disasters. Kiarie: This area has no public schools due to land grabbing. Omanga: We blame the gov't for not taking care of schools. Passaris: During campaigns, we promised to put up a school here" read the controversial tweet by Citizen TV.
Omanga then went on to demand an apology from Koinange and the media house, but the show's hosts just laughed it off.
"For the media, it's so irresponsible for you to actually brand us as disaster celebrities, we actually need an apology from you," Senator Omanga stated.
The senator stance echoes Nairobi Woman Representative Esther Passaris, who on Monday, September 23, blasted the same media house.
"Really? I was there, assessed the situation, organised for water, soft drinks, bread and milk. Appreciated the boda boda and youth of Ng'ando for their heroic efforts before the disasters teams arrived. I then went about my scheduled duties ending at KNH at 7.00 pm," she stated in her response to Citizen TV tweet.
Here's the short clip of Senator Omanga on JKLive demanding for an apology: