People are used to seeing Bollywood actresses in traditional dresses and saris, but Priyanka Chopra is happy to break that stereotype. Of course she has nothing against showing up to an event or a premier in a beautiful sari, but she's also very much into fashion and is always happy to experiment with different dresses and try on various styles. Today we thought we'd take a look at some of the most memorable red carpet looks that Priyanka Chopra has graced us with.
1. Golden Globes 2017
Priyanka wore this gorgeous sparkly dress to the Golden Globes, and it was a perfect look for the occasion. It felt like her dress was a literal representation of the event.

2. Emmys 2017
This white dress Priyanka wore to the 2017 Emmys with a feathery mermaid tail it really made her stand out on the red carpet. She looked absolutely stunning in it.
3. Emmys 2016
The year before, however, she wore a red dress. Many would think that it would blend in with the red carpet, but Priyanka did anything but blend in. She stood out like the star that she is and the adorable photos of her swishing and swirling in that dress were all over the internet for months.

4. Met Gala 2017
Met Gala is just the right even to make bold fashion choices and Priyanka did not disappoint. This trench coat dress was a big hit at the Met last year.

5. Oscars 2016
The lacy white dress Priyanka wore to the Oscars in 2016 gave us some serious Beyonce vibes, and she looked absolutely incredible in it.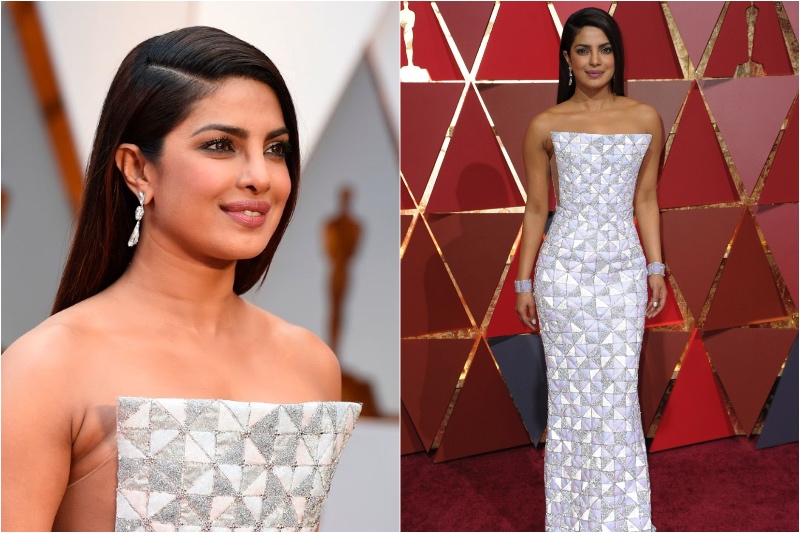 6. Oscars 2017
It seems like Priyanka has a theme for Oscars, because in 2017 she also wore a white form fitting dress, except this time it was more structured and futuristic looking.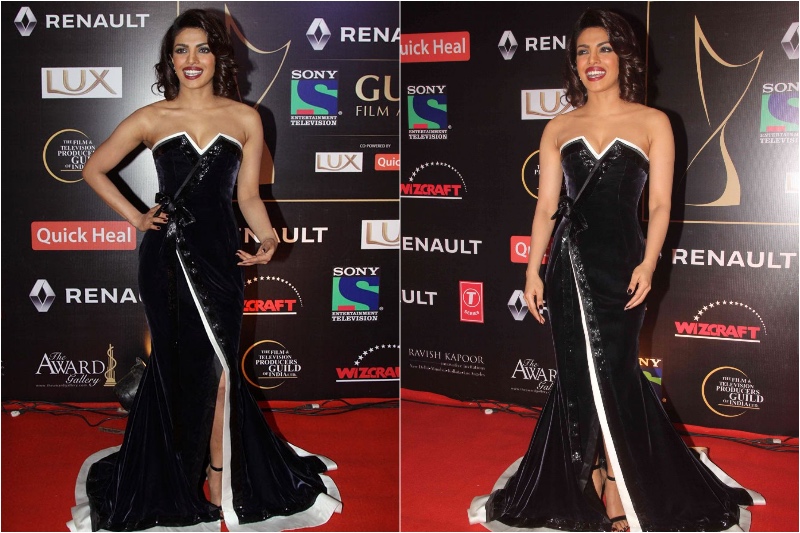 7. Sony Guild Film Awards 2015
Is that a black leather dress or does it just look like it? We're not sure. The only thing we know is that Priyanka looked incredibly hot in a very cool vampy way at the Sony Guild Film Awards in 2015.

8. Stardust Awards 2016
This semi traditional outfit Priyanka wore to the Stardust Awards was a public favourite. It's just the right combination of traditional clothing with a modern twist. No wonder she left the event with the Global Icon of the Year Award.
9. Mary Kom Premiere Toronto 2014
This elegant black and white dress she wore to the premiere in Toronto was so classy. We also loved the little red detail on the back. Priyanka looked absolutely breathtaking.