Moi University in collaboration with jp.ik, an ICT-based pioneer Education initiative launched a variety of premium locally-assembled ICT devices at the Serena Hotel, Nairobi.
Capital FM reported on Tuesday, October 22, that the devices were launched under the brand name MU and comprised of laptops, desktop computers, servers, and NUCs mainly targeted at higher learning institutions, government offices, and private organizations.
ICT Principal Secretary, Jerome Ochieng, speaking at the launch on, acknowledged the university's innovation and called for Kenyans and county governments to support the local ICT industry.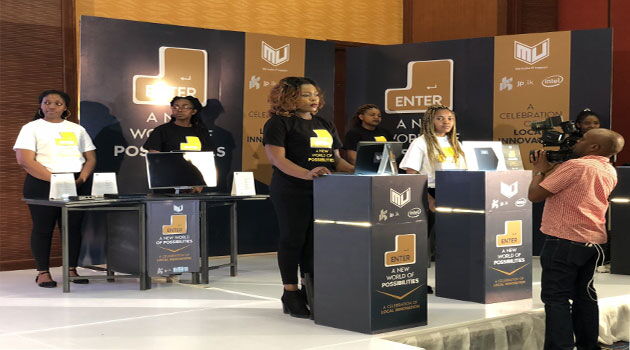 "It is our joy and pride as a government when we see local universities taking up the challenge of growing manufacturing in this country which is one of the pillars in our big 4 agenda," the PS reiterated.
According to Capital FM, the PS called upon Kenyans and county governments to buy the locally assembled devices in a bid to boost the Kenyan IT industry which would, in turn, steer the country towards fulfilling the Big 4 Agenda.
The Moi University's Digital Assembly Plant was, however, officially inaugurated in June 2019 and assembled 150,000 ICT devices for the Kenya Digital Literacy Program and another 70,000 tablets for the September 2019 National Census exercise as an initial test project prior to the October 22 official launch.
The digital plant which cost a whopping Ksh500 million produced 4,500 devices per day.
Jp.ik head of sales, Nick Broda, committed to working with local and regional companies with a wide distribution network and an interest in the sale and distribution of ICT devices.
"As we continue to develop our sales channel, we have done our market research and established that there is a big market for these products and are fully invested in developing this market," Broda asserted.
He advocated for the customisation of the devices to match consumer needs in order to effectively compete with already existing competitors in the market.