The country, on Monday morning, September 23, woke up to tragic news that a classroom at Precious Talent School along Ngong Road in Nairobi collapsed on pupils and killed seven.
The story of one such victim, identified as Emmah Idambo, 13, was a heartbreaking one especially considering that she was preparing to sit for her Kenya Certificate of Primary Education commencing this October.
On Sunday, September 22, the pupil had spent a better part of the day at her father's church, The Gate of Holiness Worship Centre in Ng'ando, to mark her prayer day in preparations of the exams.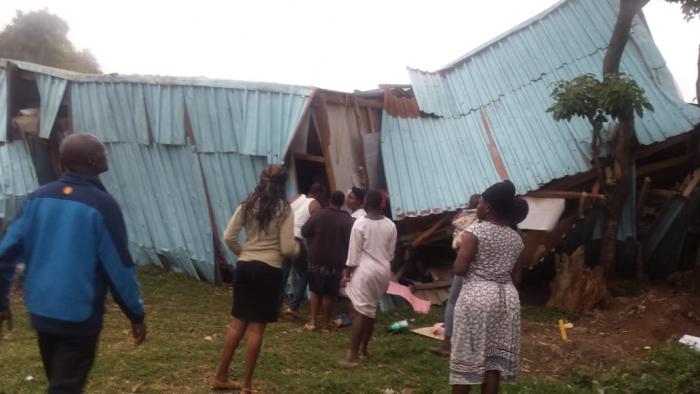 She was part of the choir at the church which led worship at her prayer day event.
Idambo was a firstborn in a family of three and was part of the pupils who were inside the classroom at the time of the collapse.
She was rushed to Medihill Hospital in Kawangware with head and chest injuries but was pronounced dead upon arrival.
A parent, Jackline Omoke, of one of the survivors, recounted suffering panic and dashing to the institution immediately she heard of the tragedy as early as 7:30 AM.
"I got the news at around 7:30 AM from my neighbour. I panicked and, even though my own are safe, I feel hurt for the other parents. I had thought the day would run smoothly when I released my two children this morning," stated Omoke.
Igambo was among six children who perished while 64 others were admitted at KNH hospital where they are undergoing treatment.