The Kenya Defence Forces (KDF) on Saturday, October 26, 2019, announced new dates for the mass recruitment of general service cadets.
According to to report by Daily Nation, KDF recruiting teams consisting of the Army, Air Force and the Navy would visit the recruiting centres situated in county headquarters.
The recruitment process will take place between November 27 and December, 16, 2019,with candidates availing themselves at the various centres.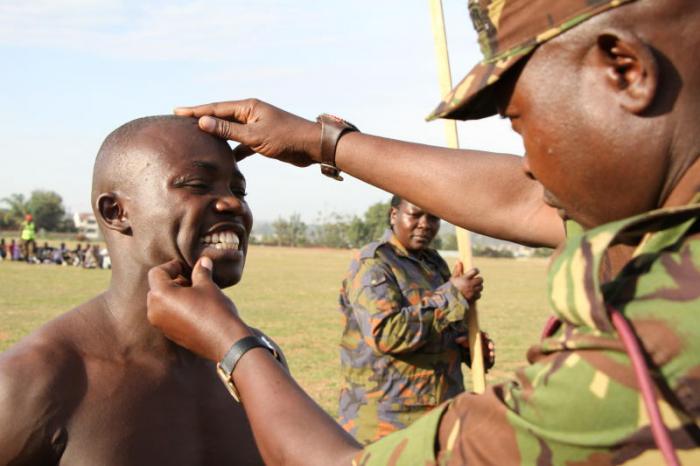 The process was to take place between October 28, 2019, and October 30, 2019.
However, the recruitment process came to an unseen postponement after members of parliament and Defence CS Raychelle Omamo disagreed.
MPs objected the idea of county recruitment centres, arguing that the process should have started at the ward level. New dates for recruitment are yet to be announced.
Prospective candidates that wish to join KDF would be required to be first, Kenyan citizens with no dual citizenship.
KDF also mentioned that the candidates should be in possession of a valid ID with four copies of the same being required during recruitment.
General service officers, general duty recruits and tradesmen and women will be required to be between the ages of 18 and 26.
Only physically and medically fit candidates with no criminal record will be considered during the recruitment process.
A minimum height of 1.60 meters for men and 1.52 meters for women will be another factor used in picking potential cadets.
KDF also announced that female candidates must not be pregnant at the time of recruitment and during the entire duration of training.