Kakamega Senator Cleophas Malala who was suspended by ANC Party on Friday, November 15, hit back on the party's leadership on Saturday, November 16, in an angry rant.
Malala, who was addressing the media in Kakamega, stated that he was ready to go back to the ballot while daring ANC leader Musalia Mudavadi to expel him, triggering a by-election.
"I, therefore, as the senator for Kakamega County, dare the party leadership to complete the expulsion process they have started, I am ready to be expelled from the party, I'm ready for a by-election and I'm confident that I will capture back the seat with a landslide," Malala concluded adding that he has never been a loser and never intended to be one soon.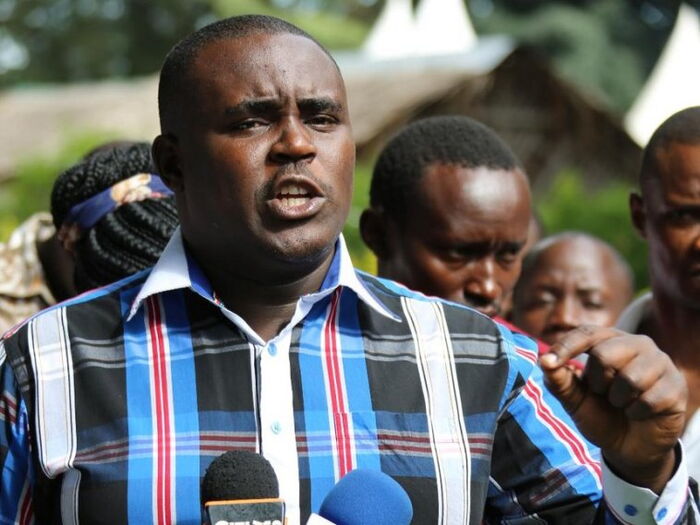 He was suspended for supporting Kibra MP-elect Imran Okoth in the November 7 by-election while his party had fielded Eliud Owalo as its prefered candidate.
The senator who was in the company of some of his supporters stated that the party did not follow due procedure when it arrived at the decision to suspend him.
"I will not waste time to make a legal rejoinder for the irregularities and illegalities of their actions since I have not received any official communication from the party," Malala stated.
He then went on a rant against the party leadership, citing dictatorial tendencies and hypocrisy, pointing out that ANC had not pulled out of the NASA coalition.
"The party has, to say the least, been hijacked by egoistic, egocentric and self-centred individuals incapable of accommodating divergent views and are quick to profile self-opinionated leaders as rebels and/or moles," the senator claimed.
He wondered how come the ANC party leader was the campaign manager for ODM presidential candidate Raila Odinga during the 2017 General Election, but was quick to castigate him for supporting a candidate from the same NASA coalition.
The senator reiterated that he was unapologetic for supporting Imran for the Kibra seat and alleged that ANC received financial support from the tanga tanga faction of Jubilee Party.