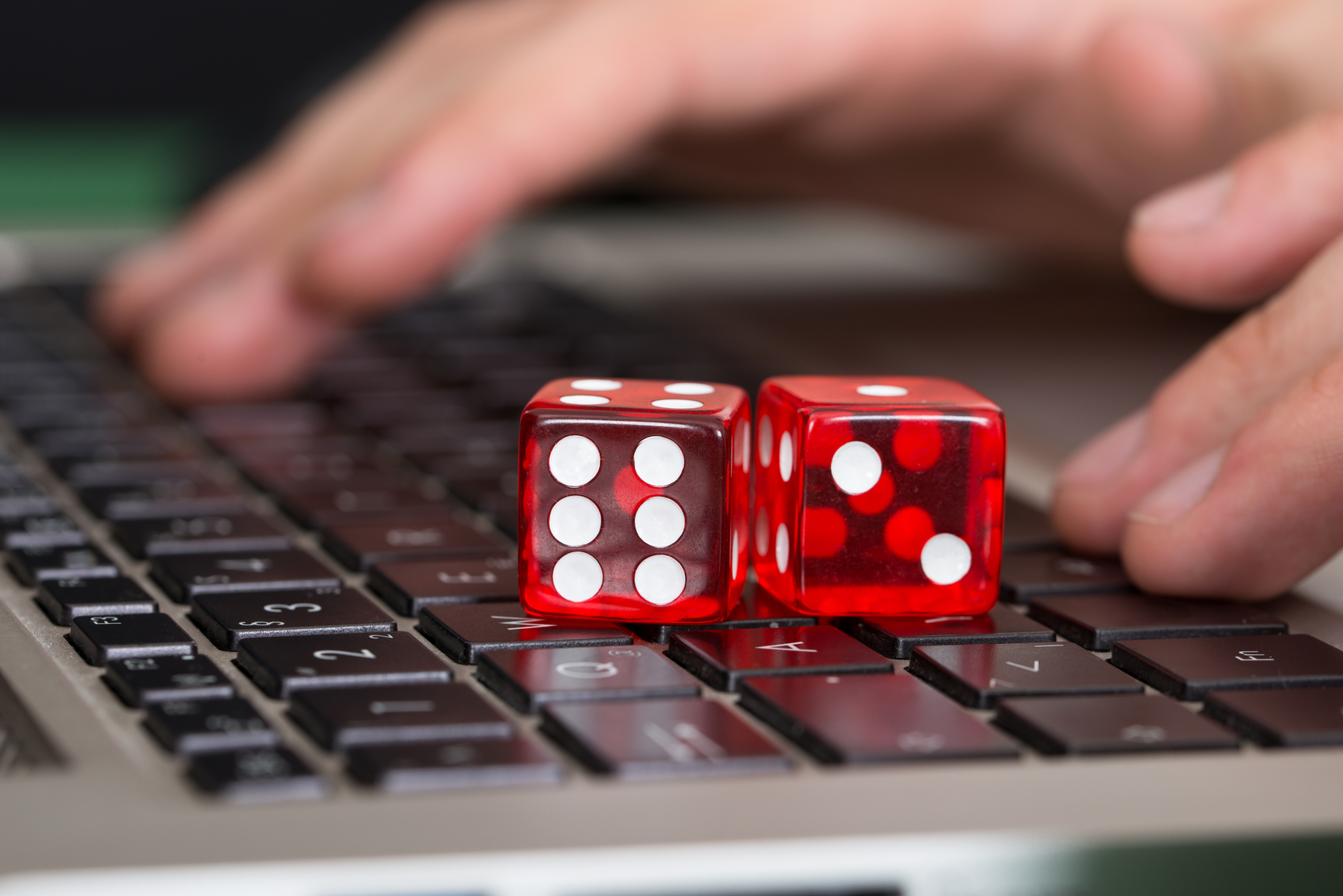 How do you start an online gambling business?
GET YOUR FREE WEBSITE HERE
The iGaming industry has registered a consistent growth in the past few years with more and more operators entering the online gambling stage. This means that it's getting more and more challenging to stay ahead of the competition and differentiate yourself from the rest.
To start an online gaming business, you need the following:
a professional iGaming software
a gambling licence
a merchant account
a dedicated server
But, is this all you need to reach success and attract gamblers at your door?
Though we may not offer a secret recipe for building the best gambling business in the market, we can for sure give you all the necessary clues to build one.
6 factors to consider before starting an online gaming website
1. Choose a reliable iGaming software provider
This is the most important decision to make, since you will be entering a long-term partnership with your iGaming software provider. Take your time to evaluate the existing options in terms of quality of services offered and price.
You want to choose a software provider that has a deep understanding of the online gaming industry and experience in launching successful online casinos.
Look for flexible, fully customizable software solutions that allow you to control the entire process, from design to post-launch. You can choose a white-label solution that allows you to lease the software, gaming licence and payment processing system and operate your own casino under an established turnkey infrastructure.
Depending on your requirements, you should generally aim to find a software provider that offers the following features in a white-label solution:
an advanced gaming management system
payment options with multi-currency support
large coverage of betting markets
access to a large selection of top international casino games
a customizable front-end
gambling licence
customer support
2. What exactly do you want to include on your online gambling website for your customers?
Once you decided to enter the online gaming market along an established name in the iGaming industry, there are a few questions you need to answer before you proceed:
What software platform will you use on your online gambling site?
Will you just offer popular casino games, like slots, roulette, baccarat, blackjack, bingo or poker?
What about a live casino module? These days, professional dealers, live video streams and user-friendly interfaces bring the casino feel into players' homes.
And what about in-play sports betting? According to latest reports from the industry, in-play betting will continue to develop in the following years along progress in live streaming technology.
Will you need additional features, such as real-time chat rooms, statistics on players, bonus creation options or tournament play?
With so many questions to be answered, you need to think about your business in the long run and choose carefully your iGaming provider. Though you may want to go for the moment with only a casino or sportsbook platform, in the future you may decide to integrate additional games. In that circumstance, a reliable gaming provider can help you integrate all the necessary content under a smooth website interface.
3. Obtain a gambling licence for the targeted jurisdiction
Building an online gambling business is not an easy task for today's operators that need to face challenges and regulatory requirements across various jurisdictions.
At this moment, the following legal frameworks dominate the gaming industry:
countries that regulated online gambling within their territories;
countries that regulated and imposed monopolies;
countries that banned betting activities within their jurisdictions;
countries that lack regulations on gambling activities;
Though there are popular gaming jurisdictions like Curacao, Malta, Alderney, Isle of Man, and Gibraltar that offer licences for a great number of countries, in the end the local legislation prevails and is imposed over any international law.
As a provider of gambling activities, you need to apply for a licence in the country where you want to set your business. It takes a few months to a year to obtain a gaming licence, depending on the country.
When choosing a jurisdiction, one must take into account the following:
reputation
licensing requirements
duration of the application procedure
costs and taxes
If you don't want to go through the hassle of obtaining a gambling licence yourself and want to reduce costs, you can become a licensee of your iGaming software provider.
Our company has been granted licences in several reputable jurisdictions including: Malta, The United Kingdom and Denmark. We are constantly assessing adding more licences to the portfolio to be on the forefront of development and assist our clients in entering new territories.
4. Choose a payment system provider
When you start an online gaming business, you need to make an agreement with a payment system provider, so you and your players can quickly and easily make transactions. For convenience purposes, it's advisable that you provide players with multiple payment options.
At the same time, you need to take into account the increasing demand for payment providers that comprehend and adapt their services to the specific regional market conditions.
To simplify the process, you have the option of choosing an iGaming software provider that can deliver:
complete services
payment processing
integration with all major e-merchants
multi-currency support
advanced risk management
fraud detection
Keeping an open eye on the selected market and choosing the best products together with the easiest payment mechanisms will improve the overall gaming experience and bring additional benefits for your business.
The need for multiple methods of payment that deliver a secure environment of processing is therefore a vital element for any gambling website right now, starting with the traditional payment methods that employ credit cards and vouchers to the final integration of the bitcoin currency.
Our company offers a flexible payment processing platform that is integrated with 50+ payment methods and complies with multiple jurisdictions worldwide.
5. Work on your website's design
The way your website looks is very important. You need to choose an attractive design or invest in your front end development, because it is the most important aspect for your players when choosing among tens or hundreds of similar betting websites.
To make sure you are on the safe side, follow a few basic recommendations:
Do not overload your site with unnecessary graphics or elements that might slow down your website and affect the overall gaming experience. Studies indicated that loading time is important for players, who could leave you if it takes too much time for the website pages to load.
Do not go into complicated and resource demanding graphics, like movies, integrated graphics or various visuals.
Make sure your front end assures a seamless integration with your database.
If you are not sure about creating your own front end, we recommend addressing your software provider for a predefined template.
6. Implement a sound marketing strategy including loyalty and retention programs
When everything else has been taken care of, you'll need to focus more on marketing your new online gaming business. Research your competitors and find out what they're doing right and what they're doing wrong, so you know which mistakes to avoid.
Your main goal should be to position your online casino as a quality, trustworthy business. It's going to be tough to do this at first, since the online gaming market is a highly competitive one. The best approach is to only have quality games on your website, from trusted providers, to keep the website design clean and offer users a near-perfect experience.
A lot of effort must go into announcing the launch of your new online gaming business. But you shouldn't stop there. Ongoing marketing efforts are required to keep your players coming back and attract new ones on a constant basis. Set up retention campaigns and bonus systems and make sure your players are always happy.
Loyalty programs
Some frequently used loyalty programs offered by online operators are: Sign up bonuses: Players acquire a sign up bonus the moment they join a gambling website; Deposit bonuses: Players obtain a bonus the moment they choose to deposit a certain sum of money; No deposit bonuses: The sportsbook offers free money without asking for a deposit; Free bets: Free bets are generally connected with the size of the deposit.
Retention methods
At the same time, every serious operator needs to focus on increasing the retention levels too. Here are some standard means to keep players with you: Frequent Player Points (FPP): This type of loyalty program is important not only as a bonus initiative for your players, but it proves to be a great retention tool as frequent bettors feel appreciated for their loyalty; VIP loyalty programs: These programs are running in an ongoing manner and they are addressed towards VIP players and high spenders; Promotions for seasonal events: Season-related events are important to be observed, such as a World Cup Championship or a European tournament, or by offering various promotions on festive moments, such as the Christmas or the Easter times; Notifications: Keeping an open channel with your players means that gambling websites need to have an automated system to detect and take notice of a player's betting behavior; Betting assistance for new players: Great online sportsbooks offer not only many betting options and a large range of markets, but they reach out to new players in order to provide assistance.
Conclusion
Starting an online gaming business is a daunting task.
Regional frameworks are important for every operator, not only from a legal point of view, through the necessity of obtaining a gambling licence, but also because every player in the industry must develop and provide products that are specially customized for a particular jurisdiction in order to assure a high level of compliance standard.
Since operators, especially start-ups that are ready to access the iGaming industry, need to consider aspects like online gambling licences, payment mechanisms and solutions specially tailored for a specific market, a growing demand emerges for dedicated iGaming providers that can respond to these requirements through white label solutions and professional services.
Ongoing efforts must be made in order to maintain high standards and keep your customers fully satisfied. At the end of the day, it's the joint effort of your software provider and your marketing and sales departments that need to align in order to bring your business forward.
Are you ready to start your own gambling business?
EveryMatrix can assist new clients by delivering several solutions that allow licensing the software, the gaming licence and the payment processing system to operate their own gaming website under an established turnkey infrastructure. Our clients can take sports, casino games and the gaming management and payment processing platform that is integrated with more than 100 software APIs, including 50+ payment methods and various affiliate management programs, all under a single agreement.