The last action that suspended Treasury CS Henry and suspended PS Kamau Thugge took before being kicked out has sparked controversy.
According to Daily Nation, the duo is said to have paid themselves Ksh 3.7 million each for preparing the 2019/2020 budget.
The newspaper further reported that the two received the cash despite the budget itself having loopholes that may have added to the national debt.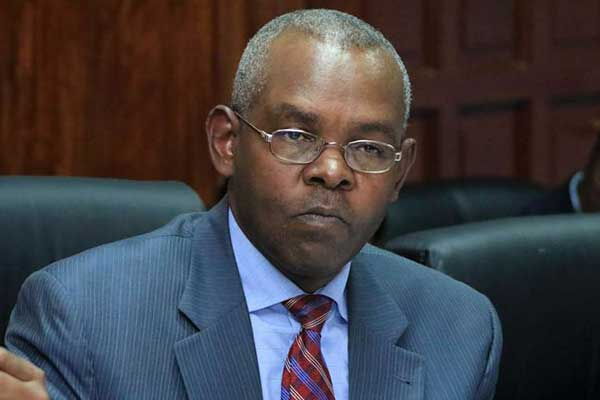 How the Rotich-Thugge leadership made their appointments at treasury forced a cultish silence at the institution, even while the constitution was being disregarded and debt and GDP figures altered was brought to light by the NMG publication.
After their suspension and the consequent appointment of Ukur Yatani as the acting Treasury CS, blew open the lid of the misdoings that marred the crucial docket.
After their moratorium, a meeting was convened at State House in Nairobi to discuss the way forward.
Yatani is said to have approached the president when a Ksh 100 billion hole was discovered in the budget and was ordered to redo the budget afresh.
"The CS is bold. He told the president of the truth, and he was shocked. The president asked the CS to redo the budget, and ostracised the team, saying, if this is the team that helped the other leadership cover-up, then he had no confidence in them," a source privy to the August meeting told the newspaper.
CS Yattani opened a can of worms that exposed Treasury. His frank admission to Parliament, journalists and the nation at large exposed the fact Kenya was running a Ksh3 trillion budget on empty coffers.
In fact, the team drew up a supplementary budget that sought to increase spending by 2.8 per cent to Ksh3.13 trillion in its 2019/20 budget, as seen in parliamentary documents tabled on Thursday, November 14.