Guide to Car Brands
Here we list each major car brand and its parent corporation, including some retired brands whose products are still readily available as used cars.
Brand: Parent Company
Acura: Honda Motor Company
Honda's premium brand makes cars and SUVs positioned above the mainstream. But some models struggle to compete with those from rival brands. The line features a freshened ILX, MDX hybrid, and an all-new RDX. Reliability is on the rise, but owner satisfaction remains a challenge.
Alfa Romeo: Fiat Chrysler Automobiles
Discontinued in the U.S. in the early 1990s, famed Italian marque Alfa Romeo has returned. Its first product was the sporty 4C, sold through Maserati dealers. Next up, the Giulia sports sedan, then its SUV sibling, the Stelvio. The Alfa sedan and SUV have high owner satisfaction and low predicted reliability. Alfa Romeo is part of the Fiat Chrysler Automobiles conglomerate.
Audi: Volkswagen Group
This German luxury brand is known for technology and style as much as its performance, luxurious interiors, and Quattro all-wheel-drive system. Nearly every model is a solid performer with a high-grade interior. Plus, owner satisfaction has been strong and reliability has been decent. Several new and redesigned models are poised to freshen the line-up, including the A8, E-Tron, Q3, and Q8.
BMW: BMW Group
Most current BMW models aren't quite the ultimate driving machines of the past. Instead, they focus more on technology, comfort, refinement, and fuel efficiency. BMW still offers fun-to-drive sporty cars, such as the 2 Series coupe and M-designated models, along with very plush luxury cars and a wide variety of polished SUVs. The i sub-brand includes two electric cars, the small i3 and more performance-oriented i8. The iDrive infotainment control system has become more intuitive since its inception more than a decade ago. The line is being freshened with the 3 Series, 8 Series, X7, and Z4. Brand reliability and owner satisfaction rank highly for most models.
Bentley: Volkswagen Group
A storied, British brand, Bentley has long represented premium motoring, serving as a sportier alternative to Rolls-Royce. Today, the brand is owned by Volkswagen. Since 1998, this ownership helped modernized the product line, with the corporate parent sharing some platforms, powertrains, and parts.The product line consists of the Flying Spur and Mulsanne sedans, Continental coupe, and Bentayga SUV. These are all heavy, powerful, coddling vehicles that exist to pamper their owners and make a statement.
Buick: General Motors
Buick is positioned in between mainstream and luxury brands. Most models are upscale and refined, with well-crafted interiors and straightforward infotainment systems. Most Buicks can't match the latest competitors' gas mileage, however. The brand has reinvigorated and expanded its portfolio of late, and it is now quite the international brand, sourcing models from around the globe. Some Buicks do quite well in our tests, but reliability has been sliding down.
Cadillac: General Motors
GM's flagship brand builds cars and SUVs with edgy styling and impressively finished interiors. Recent models have had a focus on reduced weight and improvements in handling. In testing we found that Cadillac's sedans are generally better vehicles than its SUVs. "V" branded models are especially sporty and engaging to drive. The ATS sedan has been retired, and the XT4 small SUV has joined the line. Reliability ranks lower than almost all other brands, and owner satisfaction is quite mixed.
Chevrolet: General Motors
The down-home American brand sells a full lineup, from subcompacts and family sedans to large SUVs and pickups. Sedans such as the Malibu and Impala are quiet and comfortable; the Cruze is a compelling option; and the Bolt demonstrates the potential for desirable EVs. The Silverado was redesigned for 2019, and the Blazer SUV returns to the line. The infotainment system is one of the easiest to use. Chevrolet reliability has been inconsistent. Some older models have scored average or better for reliability, while some newer models are below average.
Chrysler: Fiat Chrysler Automobiles
Chrysler, along with Dodge, Jeep, and Ram Trucks, is part of Fiat Chrysler Automobiles. Currently, there are just two Chrysler models, the 300 sedan and Pacifica minivan. Both have strong road test scores. Chrysler models provide lots of convenient storage spaces, intuitive controls, and the easy-to-use Uconnect touch-screen infotainment system. Reliability tends to be a shortcoming with FCA products, and this holds true for Chrysler.
Dodge: Fiat Chrysler Automobiles
Dodge has been cast as the performance brand in the Fiat Chrysler Automobiles family of brands, exemplified by the Charger sedan and Challenger coupe. The Durango three-row SUV is a capable and refined model. The Dodge line soldiers along without significant changes or new models. Reliability is quite varied among the vehicles.
Fiat: Fiat Chrysler Automobiles
Fiat is an enormous Italian conglomerate that includes all of the Chrysler brands in its portfolio. The Fiat brand was reintroduced in the U.S. in 2011 with the diminutive, retro-styled 500. Despite attractive looks and a fun driving experience, various crudities limit its appeal. The 500L proved unimpressive in our tests and is routinely among the least-reliable new cars in our reliability survey. The 500X is stylish and has a number of available safety features, but it had a rather mediocre performance in our testing. One bright spot is the 124 Spider, an engaging roadster that is based on the Mazda Miata and uses a Fiat engine. Reliability and owner satisfaction are quite low for the Fiat-sourced models, with only the 124 Spider found to be pleasing to buyers.
Ford: Ford Motor Co.
Ford models, such as the Focus, Fusion, and Edge, are known for crisp handling, absorbent ride, and solid feel. The EcoBoost engines typically have good performance, but fuel economy doesn't match the "Eco" hype. The truck and SUV versions are quite strong. Hybrid models return excellent fuel economy. Reliability is varied and mostly disappointing. Ford has announced that it will cut back on the number of cars it produces to focus its efforts on pickup trucks and SUVs, such as the new Ranger and Bronco.
GMC: General Motors
GMC's models are essentially rebadged, upscale twins to Chevrolet's SUVs and trucks. They all offer an even higher-end, more luxury-laden version. In most cases, that means the similar Chevrolet truck can be a better bargain. Despite their "professional grade" ad slogans and some styling differences, the GMCs don't really stand out, equipment-wise, from their mechanical siblings. The brand as a whole ranks near the bottom of our reliability rankings, despite some recent improvements.
Genesis: Hyundai Motor Group
Hyundai's upscale nameplate, Genesis, is off to a strong start, with its first models, G80 and G90, performing well in CR tests. Like other luxury marques, Genesis emphasizes the ownership experience, backed by complimentary services. Plus, they have high owner satisfaction in our surveys. Reliability is worth watching. The sedans will eventually be joined by an SUV.
Honda: Honda Motor Co.
Most Hondas have competitive fuel economy and strong resale value. The Honda driving experience is usually sound. Standout models in our tests are the Accord, CR-V, Odyssey, and Ridgeline. The Insight delivers exceptional fuel economy. The latest Accord dramatically rethinks the modern family sedan, with new proportions and latest features. The three-row Pilot is competitive and recently freshened. The Honda Civic is offered in a range of flavors and configurations. Recent models in the EX trim and up are burdened with touch-screen infotainment systems, which are frustrating and distracting to use. Turbo engines and nine- and even 10-speed transmissions are the latest tech being deployed to boost fuel economy. Some models have had reliability hiccups.
Hyundai: Hyundai Motor Group
Many of Hyundai's vehicles continue to impress, with styling, fit and finish, and performance on par with Honda and Toyota. The line of solid performers is freshened with redesigned Elantra GT, Santa Fe, and Veloster; all-new Kona and Kona EV; and updated Accent and Tucson. The Ioniq challenges the Toyota Prius with three different drivetrains: hybrid, plug-in hybrid, and all-electric. Reliability varies widely across the brand, with most models being average or better. The upscale sedans are now offered through the standalone Genesis luxury brand.
Infiniti: Renault-Nissan-Mitsubishi Alliance
The premium Infiniti division offers some unique models and some derivatives from Nissan. Fit and finish is usually very good, and the powertrains are typically strong. But it is hard to nail down just what Infiniti embodies as a brand, because test performance, reliability, and owner satisfaction vary widely across the portfolio. Many models are showing their age.
Jaguar: Tata Motors
This storied British luxury and sports car brand is famous for avant-garde looks, plush interiors, and powerful engines. Most recent Jaguars have been sleek and low-slung, but they pay for the styling statement with impeded access and a relatively tight cockpit. On the plus side, sharp handling puts Jaguars among the more sporting luxury car and SUV choices. Infotainment systems have been updated and are more modern. The I-Pace adds an electric choice. Reliability is a concern across the board, although owners tend to be quite satisfied. Jaguar is owned by Tata Motors.
Jeep: Fiat Chrysler Automobiles
The Jeep brand embodies the essence of rugged, go-anywhere vehicles. Jeeps have a long history of customer loyalty despite lagging in reliability, fuel economy, comfort, and interior fit and finish. Nowhere has that been truer than with the rough-rider Wrangler, an iconic workhorse loved by its owners. The latest Wrangler (JL) touts many improvements over the previous model, and a pickup truck version should broaden the model's appeal. The Grand Cherokee is, by far, the Jeep with the highest road test score. Recent updates to the Compass, Cherokee, and Renegade are not enough to push those SUVs to the head of their classes. Reliability is a concern across the brand.
Kia: Hyundai Motor Group
Like its corporate cousin Hyundai, Kia delivers stylish and competent cars often sold for less than the competition. Kia's lineup of cars and SUVs with modern design and excellent equipment levels for the money. The Korean brand continues to expand and freshen its line up. Kia's powertrain offerings generally deliver respectable acceleration and fuel economy. The combination of strong reliability and owner satisfaction has Kia ranked highly among all brands. In fact, the brand reliability score puts it among the top brands overall.

Land Rover: Tata Motors
While they evoke an image of traversing the wilderness, in reality Land Rovers are more likely to be seen roaming country-club parking lots. The top-end Range Rover can be an imposing alternative to a large luxury sedan, with a cushy ride and an opulent interior. But some lesser models, such as the Evoque, are high on style and low on substance. Off-road capabilities remain first-rate on most models. However, others see a new emphasis on fuel economy and on-road manners. Powertrains and other components are shared with Jaguar, its corporate sibling under Tata Motors ownership. Reliability remains a serious concern.
Lexus: Toyota Motor Corp.
Lexus proves that technologically-advanced luxury vehicles can also be very reliable. In fact, every model has average or better predicted reliability, according to our survey. Interiors are mostly well-finished; the engines are smooth and fairly powerful; and hybrid models are very fuel efficient. New models have a sportier character, sometimes at odds with the legacy Lexus virtues of luxury. Performance varies in our road tests. Some cars, like the IS and LS sedans, disappoint.
Lincoln: Ford Motor Co.
The Lincoln luxury brand offers models that share powertrains, platforms, and technology with Ford-branded vehicles, distinguished by being more plush and better equipped. Most recent models possess competent ride and handling. The well-executed MKZ sedan, which is based on the Ford Fusion, stands out with a luxurious, quiet interior, and ride and handling that rival European sports sedans. And the MKX/Nautilus is one of the highest-scoring two-row luxury SUVs we've tested. But we can't say the same about the MKC compact crossover and large Navigator, which don't outshine their more affordable, Ford siblings. Reliability and owner satisfaction vary across the product range.
Lotus: Zhejiang Geely Holding Group
Geely (officially Zhejiang Geely Holding Group Co., Ltd) is a privately held global automotive group headquartered in Hangzhou, Zhejiang province. The group was established in 1986 and entered the automotive industry in 1997 with its Geely Auto brand. … The group sold over 1.5 million cars in 2018
Maserati: Fiat Chrysler Automobiles
A storied Italian maker of elegant, sporty cars, Maserati has been a niche brand for almost its entire 100-year history. It has gone through several ownerships, partnerships, and identity crises over the years. Today it is owned by Fiat Chrysler Automobiles. The engines are developed by Ferrari, and other elements are extensively cribbed from the Chrysler parts bin. The marque's appeal has been broadened by the Ghibli sedan and Levante SUV. Reliability is a serious concern across the model range.Cars
Mazda: Mazda Motor Corp.
This small automaker is most known for the plucky MX-5 Miata roadster, but that fun-to-drive character pervades the lineup. Mazda uses lightweight construction and efficient engine technology to bolster fuel economy without resorting to hybrid powertrain. Although often overlooked by consumers, more often than not, Mazdas deliver nimble handling and strong reliability in a given category. Noise isolation and ride comfort haven't been so stellar, however, and their infotainment system is takes practice to master. The Mazda3 and Mazda6 are both very fuel-efficient cars, and the CX-5 and CX-9 SUVs performed well in our testing. Mazda ranks in the top half of brands overall, with above average reliability and owner satisfaction.
Mercedes-Benz: Daimler AG
These luxury vehicles typically offer a plush ride, an impeccable interior, quiet cabin, advanced safety systems, and crisp handling. Models such as the C-, E-, and S-Class sedans, and the GLS and GLE SUVs, have performed very well in our tests. High-performance AMG versions are fierce track-bred machines. However, entry-level models, namely the CLA sedan and GLA SUV, don't live up to the brand's premium promise. Both are too snug, come with less-than-luxurious interiors, and suffer from a stiff ride and uneven power delivery. The line-up is expending with a new A-Class sedan and electric models, starting with the EQC. Reliability has been a sore point for some models.
Mercury*: Ford Motor Co.
From 1938-2011, Mercury served as Ford Motor Company's medium-priced brand, filling the gap between the affordable Fords and luxurious Lincolns. There was always a close connection with the Ford-brand vehicles, but in its later years, Mercury housed rebadged models with little differentiation from their Ford counterparts. The upside is that used Mercury models can be readily serviced at Ford dealerships and specialty shops.
Mini: BMW Group
Designed and engineered by BMW, Mini embodies the classic charm of the classic British runabout. The base two-door Cooper is a ground-hugging and agile front-wheel-drive hatchback. Cooper S versions are even quicker, with sportier suspension settings and an invigorating exhaust note. A larger four-door Cooper and a four-door Clubman with barn-style rear doors are also offered, in addition to a small SUV called the Countryman. Despite their diminutive size, Minis command a premium price and shouldn't be viewed as bargain cars. The Mini infotainment system offers comprehensive connectivity, but it has a steep learning curve. Fuel economy is generally commendable. Reliability of the turbo engines is a concern, though owner satisfaction runs high.
Mitsubishi: Renault-Nissan-Mitsubishi Alliance
Mitsubishi is part of the Renault-Nissan-Mitsubishi Alliance. It has a small, uncompetitive product line almost entirely focused now on SUVs. The brand recently added the underwhelming Eclipse Cross. Every one of its models is an also-ran in our road tests, scoring near the bottom of their respective categories. Reliability is mixed, and owner satisfaction is not encouraging.
Nissan: Renault-Nissan-Mitsubishi Alliance
Of the major Japanese brands, Nissan has the most inconsistent product line. The better models deliver strong performance along with impressive fuel economy, aided by widespread use of continuously variable transmissions. Reliability for the brand is now average, although the survey results run the full spectrum, making it especially important to check the ratings. Road test scores are varied, and often the Nissan models don't rank among the best in their respective classes. Don't just take out word for it, check the owner satisfaction ratings.
Polestar: Zhejiang Geely Holding Group
The Polestar name evolved from an engineering team involved in motorsports. The moniker has been applied to a series of concept cars, beginning in 2010, leading up to reinforced and modified production cars with engine, suspension, and interior upgrades, akin to BMW M, Lexus F, and Mercedes-Benz AMG cars. The name has been recast to serve as Volvo's sub-brand for electric cars and plug-in hybrids. Its models will be numbered, starting with the four-seat Polestar 1 coupe. In the future, a midsized Polestar 2 and Polestar 3 crossover will join the portfolio as full battery-electric, higher volume, driver-focused vehicles.
Pontiac*: General Motors
The Pontiac nameplate takes its name from the town Pontiac, Michigan, where the Pontiac Buggy Company rose in the 19th century. With a focus on cars, the company became Oakland Motor Car Company before General Motors acquired the small auto builder and rolled out the first true Pontiac car in 1926. Positioned as a sporty, upscale alternative to Chevrolet, Pontiac served as part of the constellation of brands offered by GM, often sharing platforms, powertrains, and more with its corporate siblings. In its final year, 2010, Pontiac offered a range of vehicles that were sourced from around the globe.
Porsche: Volkswagen Group
For years, the iconic 911 has been the symbol of what makes a Porsche. While sporty models such as the Boxster roadster and Cayman two-door coupe brought the Porsche mystique to those with slightly smaller budgets, the product line has been expanded to include two SUVs and a luxury four-door. And yet, for the most part, the Porsche DNA is still baked into every model with confident high-performance handling, a controlled ride, superb braking performance, a thrilling exhaust note, and beautifully crafted interiors. Fuel-efficient hybrid and plug-in hybrid versions are available, as well. An all-electric sedan named Taycan is on the horizon.
Ram: Fiat Chrysler Automobiles
Once part of the Dodge product line, Ram is Fiat Chrysler Automobile's truck brand, encompassing pickup trucks and commercial vans. Ram pickups have long played second fiddle to the mainstay trucks from General Motors and Ford, but the latest Ram light-duty trucks are quite impressive. Notably, both the regular and heavy-duty trucks have very comfortable rides and welcoming cabins. And the available Uconnect 8.4 touch-screen system is excellent.
Rolls-Royce: BMW Group
Rolls-Royce Motor Cars Limited is a British luxury automobile maker. A wholly owned subsidiary of German group BMW, it was established in 1998 after BMW was licensed the rights to the Rolls-Royce brand name and logo from Rolls-Royce plc and acquired the rights to the Spirit of Ecstasy and Rolls-Royce grill shape trademarks from Volkswagen AG. Rolls-Royce Motor Cars Limited operates from purpose-built administrative and production facilities opened in 2003 across from the historic Goodwood Circuit in Goodwood, West Sussex, England, United Kingdom. Rolls-Royce Motors Cars Limited is the exclusive manufacturer of Rolls-Royce branded motor cars since 2003.
Although the Rolls-Royce brand has been in use since 1906, the Rolls-Royce Motor Cars subsidiary of BMW AG has no direct relationship to Rolls-Royce branded vehicles produced prior to 2003. The Bentley Motors Limited subsidiary of Volkswagen AG is the direct successor to Rolls-Royce Motors and various other predecessor entities that produced Rolls-Royce and Bentley branded cars between the foundation of each company and 2003, when the BMW-controlled entity started producing cars under the Rolls-Royce brand.
The Rolls-Royce Phantom four-door sedan was the first product offered for sale in 2003. Since then, the company has expanded its product line to include extended wheelbase, two-door coupé, and convertible versions of the Phantom sedan, as well as the smaller Ghost four-door sedan, Wraith two-door coupé, Dawn convertible, and the Cullinan SUV.
Saab: brand owned by Saab AB; assets owned by National Electric Vehicle Sweden
Since the 1940s, Saab Automobile was known as the Swedish maker of quirky, small cars. In later decades, the brand name became synonymous with safety and turbocharged engines. General Motors acquired the brand in 2000 and turned it into another GM division with shared platforms, but the brand never gained popularity. As GM went through bankruptcy and purged brands, Saab found itself owned briefly by Spyker Automobiles and then National Electric Vehicle Sweden (NEVS). The Saab brand has reverted back to the defense company, with NEVS continuing to pursue electric vehicles based on Saab car models.
Saturn*: General Motors
Started in the 1980s as "a new kind of car company," General Motors' Saturn division took a fresh approach to manufacturing and selling automobiles. Launched with a new factory in Spring Hill, Tennessee, Saturn started with a meager product line distinguished by resilient (and ill fitting) plastic door panels. A small sedan and coupe kicked off the brand through its own no-haggle dealerships. Over time, the cars and SUVs became more conventional, sharing much with other models in the corporate portfolio. Ultimately, Saturn was no different than the other brands that GM had to close through its dark bankruptcy days, shuttering the division in 2010.
Scion*: Toyota Motor Corp.
Toyota, the parent company behind the Scion brand, had decided to discontinue this youth-focused nameplate in August 2016 and most of the Scion-branded models have been rebadged as Toyotas. The rear-drive FR-S (rebadged Toyota 86) is a drift-ready two-door coupe. The iM (rebadged Corolla iM) is a fair attempt at an affordable Euro-style hatchback. The Mazda-built iA (rebadged Yaris iA) subcompact sedan is enjoyable to drive and gets excellent fuel economy.
Smart: Daimler AG
Smart is a division of Daimler AG, the parent corporation of Mercedes-Benz. The ForTwo is a two-door car designed primarily for urban use. It has tiny dimensions and a small turning radius that make it a breeze to park. The ForTwo is available in both coupe and convertible versions, and it is currently offered only as an electric car.
Subaru: Subaru Corp.
This Japanese automaker has long been synonymous with unpretentious, practical, and affordable all-wheel-drive cars. Subarus have done well in our testing, thanks to roomy interiors, easy access, great visibility, intuitive controls, good fuel economy, and a comfortable ride. Most models have a contemporary infotainment system that's easy to use. Another welcome feature is the EyeSight suite of high-tech safety features that is spread in availability. Historically, Subaru models have fared well in our owner satisfaction and reliability surveys, although the WRX is a recent exception for its subpar reliability. The model line has been reinvigorated with the impressive, all-new Ascent and Forester SUVs.
Suzuki*: Suzuki Motor Corp. Owns a small stake in Toyota.
Known for offering small cars and SUVs since the 1980s, American Suzuki Motor Corp. expanded its product line to eventually offer a midsized SUV and a pickup truck. Despite a diverse though limited portfolio, this Suzuki arm declared bankruptcy in 2012. The parent corporation continues to sell ATVs, motorcycles, and marine products in the U.S., and it offers cars in other markets. In our tests, both the Kizashi and SX4 did reasonably well. The Nissan Frontier, essentially a mirror image for the Equator pickup, performed adequately. The Grand Vitara did not score high in our tests.
Tesla: Tesla Inc.
Tesla is an innovative, American company focused on building electric vehicles. It launched with a roadster, followed by the Model S hatchback and Model X SUV. These latter vehicles are known for extreme range and technological innovation, particularly in regards to ongoing improvements through over-the-air updates and driver-assist systems. The latest car in the line is the Model 3, positioned as the most affordable Tesla. It will be joined by Model Y, a crossover variation, and potentially a pickup truck and second-generation roadster in the future. Performance is impressive with the current vehicles. However, reliability and road test scores do vary.
Toyota: Toyota Motor Corp.
Toyota builds solid, efficient, and reliable vehicles. Most of their models do well in our testing thanks to their to refined powertrains, good fuel economy, comfortable rides, quiet cabins, and intuitive controls. The Camry is a perennial best seller, and the Highlander and Sienna are consistently among the top-scoring models in their respective classes. The Prius has long been a fuel-economy champion. Hybrid technology is available throughout much of the Toyota line. However, some models do come up short, such as the Prius C, Tacoma, Tundra, and Yaris.
Volkswagen: Volkswagen Group
VWs are mostly solid, responsive, and fun-to-drive cars, with a more premium feel than their competitors. They typically have agile handling, a firm and comfortable ride, supportive seats, and good fit and finish. The Golf is one of our favorite compact cars to drive, and the GTI is a fun, affordable, and sporty hatchback. Altas and redesigned Tiguan have proven competitive, and a new Jetta further revitalizes the product line. Reliability varies significantly across the line.
Volvo: Zhejiang Geely Holding Group
Solid and staid, the Swedish automaker is owned by Chinese parent Zhejiang Geely Holding Group. Traditionally known for safety, Volvos are typically quiet, have comfortable seats, and provide secure handling. The ride can generally be described as stiff. The infotainment systems are not intuitive. Several new models have reinvigorated the product line with mixed results. Volvo ranks at the bottom for reliability.
*Retired brand, but many are still sold as used cars.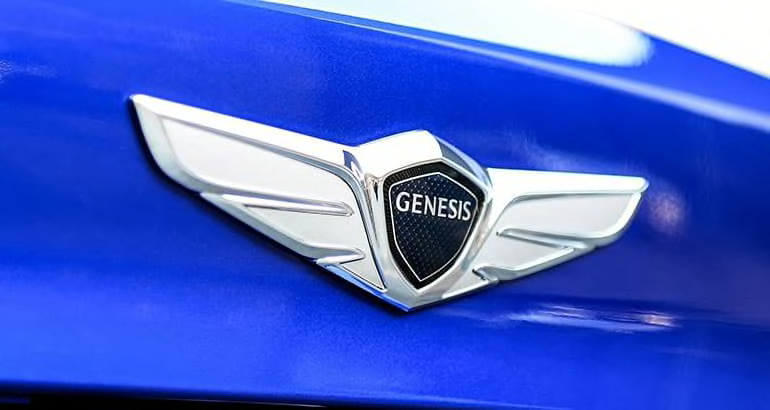 Guide to Car Corporations
Here's a list the major car corporations that sell in the U.S. and the brands they currently offer here.
Parent Company owns Brand
BMW Group owns BMW, Mini, and Rolls-Royce.
Daimler AG owns Mercedes-Benz and Smart.
Fiat Chrysler Automobiles owns Alfa Romeo, Chrysler, Dodge, Fiat, Jeep, Maserati, and Ram. FCA is merging with Groupe PSA, who owns Citroen, DS Automobiles, Peugeot, Opel, and Vauxhall.
Ford Motor Co. owns Ford and Lincoln.
General Motors owns Buick, Cadillac, Chevrolet, and GMC.
Honda Motor Co. owns Acura and Honda.
Hyundai Motor Group owns Genesis, Hyundai, and Kia.
Mazda Motor Corp. owns Mazda.
Renault-Nissan-Mitsubishi Alliance owns Infiniti, Mitsubishi, and Nissan.
Subaru Corp. owns Subaru.
Tata Motors owns Jaguar and Land Rover.
Tesla owns Tesla.
Toyota Motor Corp. owns Lexus and Toyota. And it has a stake in Subaru and Suzuki.
Volkswagen Group owns Audi, Bentley, Bugatti, Lamborghini, Porsche, and Volkswagen.
Zhejiang Geely Holding Group (ZGH) owns Lotus, Polestar, and Volvo.