The government through the Mombasa county commissioner Gilbert Kitiyo has banned all planned rallies in the county on, October 20 – Mashujaa Day.
The commissioner noted that the parallel meeting planned by traders and civil society groups in Mombasa at the Tononoka Stadium was illegal and would not be allowed to continue.
Kitty who was speaking to the media on Tuesday, October 15, went on to explain that the weekly demonstrations by transport and logistic traders to pressure the government to withdraw a directive to have all up country-bound cargo hauled through SGR to Nairobi had been banned.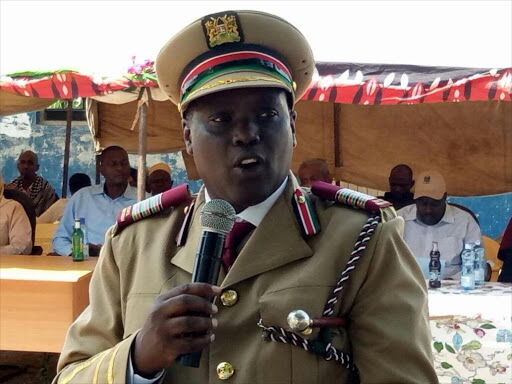 The announcement was triggered by a statement on Monday, October 14, by the traders and civil society groups that they would boycott the Mashujaa celebrations at the refurbished Mama Ngina Waterfront and hold an anti-SGR rally at the Tononoka grounds.
They had claimed that the boycott had been necessitated by the governments' refusal to reverse the order that all goods from the port needed to be transported via the SGR.
"We are inviting everybody including those with SGR grievances, we want to warn that there will be no other meeting apart from the Mashujaa Day gathering. Let them try and they will be dealt with," warned Katiyo, as he urged residens to ignore the boycott.
The demonstrations were been held on a weekly basis since the government announced the order to have the goods transported on the rail.
On Monday, October 7, police were forced to lob teargas and arrest 10 of the demonstrators who included long-distance truck drivers.
Speaking during a live TV interview outside Nyali Police Station then, Mvita MP Abdulswamad Shariff Nassir stated that, "when you have a political system that is full of deceit and one that feels manipulating the emotions of people is nothing this (demonstration) is the result."
The MP declared that the demos would not cease insisting that, "when you stop the livelihood of a whole society you need to expect that they are going to react."