Nairobi Governor Mike Mbuvi Sonko has come under siege in the recent past after the EACC claimed to have uncovered methods he had used to siphon funds from the county government.
His woes deepened on Monday, November 25 after People Daily reported that Senate Speaker Ken Lusaka asked a house committee to probe the squabbles at City Hall.
Among the issues that the speaker wants to be investigated are allegations of financial embezzlement, leadership wrangles and claims of a dysfunctional Executive due to the frequent reshuffling of CECs.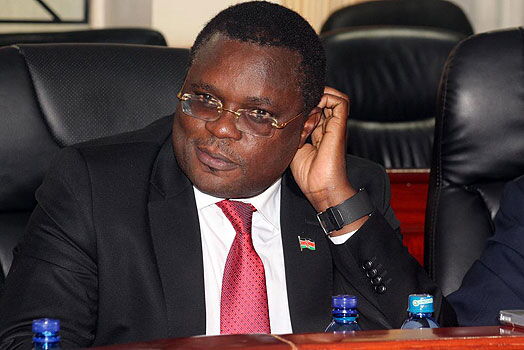 The probe was launched after Nairobi Senator Johnson Sakaja petitioned the Senate to inquire what he termed as a 'triple calamity' holding back progress in the city.
In the petition dubbed 'State of Nairobi City County," Sakaja claimed that the county was suffering a triple calamity of a governor with no substantive deputy, a non-functional Executive and an assembly that is in shambles.
"Nairobi City County continues to sink further into an abyss of mismanagement and impunity. As anarchy and disorder reign supreme at the City Hall. Services to Nairobi City County citizens have practically been grounded," Sakaja alleged in the petition.
He further asked that members of the house committee advise on the way forward.
The Senate warned the committee to be keen on the dirty tricks that were being used to run affairs at the county headquarters.
"Senators, we must be careful about how we approach some of the issues. Let us not come up with solutions that are not practical. You should remember that all committees sit on behalf of the Senate," Lusaka advised.
This comes barely two days after a report by Daily Nation on Sunday, November 24, in which Shimo la Tewa Maximum Security prison submitted that the governor should complete his remaining sentence in the correctional facility.
Shimo la Tewa prison claimed that Sonko alias Mbuvi Gideon Kioko should serve the pending sentence as well as be charged for the offence of escaping from prison.