Officials have warned Nairobi city residents not to use tap water in their homes as it was contaminated with sewage.
A memo released by Kenya Pipeline Company, dated Wednesday, November 13, 2019, stated that there was a reported case of water contamination at Embakasi Estate, Nairobi.
The agency further indicated that some residents had sought medical treatment in various city hospitals.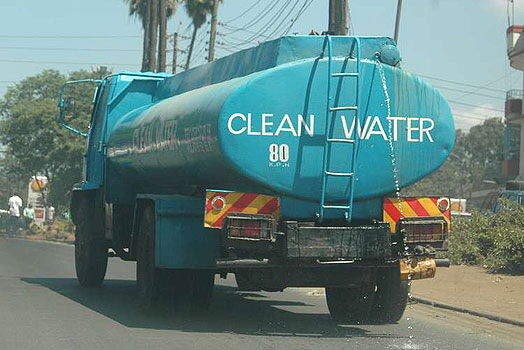 "We have contacted the relevant authorities for assistance in testing and finding out the cause of the contamination i.e Nairobi Water and Sewerage Company, Mukuru Health Clinic and our own clinic," KPC stated.
The cause of contamination is not yet known as the agency waits for laboratory test results.
Apart from asking its staff residing in quarters and Nairobi residents within Embakasi Estate to stop using tap water, they also advised them to seek immediate treatment in case they experience symptoms like diarrhoea.
"Particular attention should be given to young children. Clinic staff are on standby for any assistance.
"Meanwhile we are making the necessary arrangements with the Nairobi Water and Sewerage Company to provide clean water to the Estate residents through the use of bowsers," KPC assured.