Zainab Kalekye Hassan, mother to former K24 TV news anchor Mwanaisha Chidzuga has been appointed for a state job.
Through a Kenya Gazette notice dated Friday, November 15, Trade and Industrialisation Cabinet Secretary Peter Munya appointed Ms Chidzuga to the Special Economic Zones Authority for three years.
"In exercise of the powers conferred by Section 12 (1) (f) of the Special Economic Zones Act, the Cabinet Secretary for Industry, Trade and Co-operatives appoints Zainabu Kalekye Chidzuga to be a member of the Board of the Special Economic Zones Authority, for a period of three (3) years, with effect from the 14th November 2019," read the notice.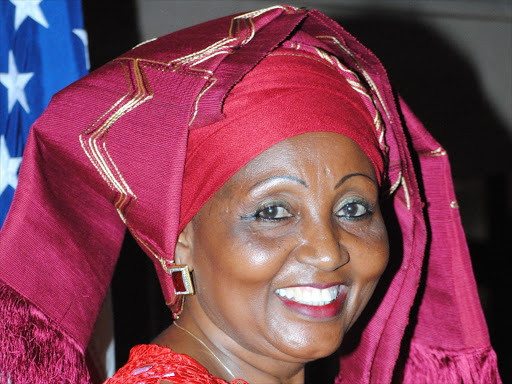 "Congratulations mum, I'm happy for you and you deserve it. You are a gutsy woman," Former K24 anchor said told her mother.
The cabinet secretary also appointed Danson Ngaari Mwangi to be a member of the board of the Kenya Accreditation Service for a period of three years.
Further, Gumato Ukur Yattani, the wife of acting Treasury CS Ukur Yattani, landed two state jobs.
In the gazette, Gumato was appointed to chair JKUAT's Council by Education Cabinet Secretary George Magoha, under the Universities Act No. 42 of 2012 for three years, effective November 8.
In an unprecedented move, Gumato was also appointed as a member of the Taskforce on Standards and Quality Infrastructure Reforms in Kenya by Industrialisation CS Peter Munya through the same gazette notice.
Other council members appointed are former NMG Editor-in-Chief, Tom Mshindi, and former TSC Chief Executive, Gabriel Lengoiboni.