Since when the internet was still viewed as the next big thing, many businesses rushed to take their presence online, leading to high demands for website developers, internet marketing, cloud services and many more. Just less than a decade ago, building a website required a lot of investments, which made it harder for small businesses to take their services online. Thankfully to the advancement of technology, today nearly anyone can launch a website without bursting their savings. The trick is to use a website builder.
Website builders have made it easy for small businesses to share with the world their products and services. They are a perfect solution for small businesses to launch a website without seeking the help of a developer. Today even non-technical individuals can build a website on their own with as little as ₦15,000.
There are many website builders on the market today. While this is a good thing, it can be challenging to find the one that is right for you. In this article, we are going to cover the top 7 online website builders to launch a small business website in 2019.
Let's get started.
1. WordPress
WordPress is the world's leading website building tool with over 34 percent of websites on the internet being powered by it. WordPress is a free, open-source website builder platform. This means you have total control over your website.
There are two versions of WordPress, self-hosted WordPress.org and WordPress.com. But don't fret, they are both from the same company. The self-hosted WordPress.org is the best option for building your small business website due to its popularity, scalability, powerful features, and ease of use. The support system is also impressive.
To set up a WordPress website for your business, you will need a web hosting service account that is reliable 24/7.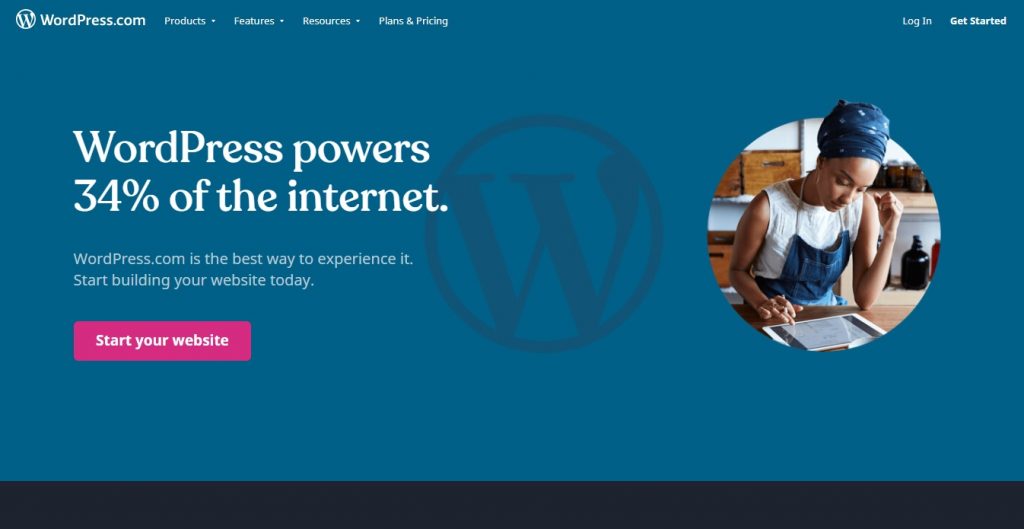 2. Wix.com
Wix.com has been around for quite some time now and it is one of the most trusted website builders out there. It is a cloud-based website builder tool that offers ease of use as well as a powerful set of features to create your own website.
Wix is a fully hosted website builder platform, meaning you will not have to pay any hosting charges. You also get access to a wide collection of templates to professionally design your website. And the best part is that each template is edible with drag and drop site function.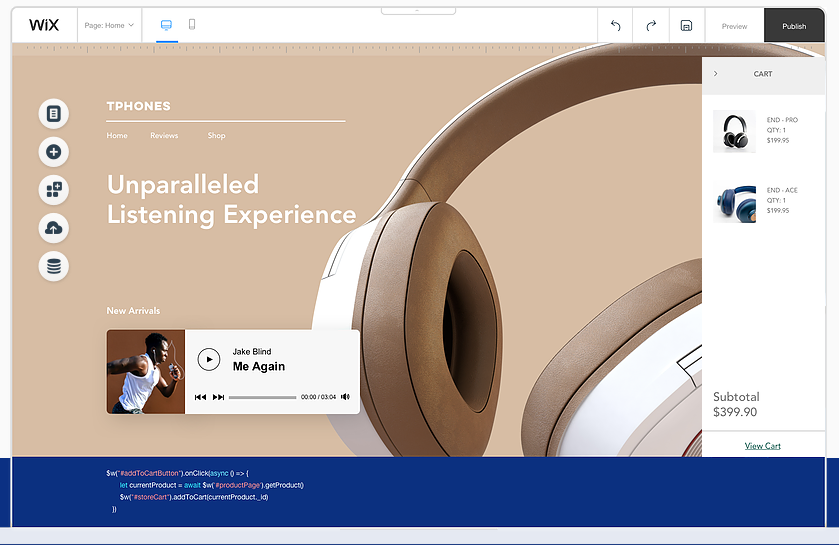 3. Shopify
Shopify is also one of the most popular website builders for eCommerce, designed particularly for online stores as well as eCommerce websites. The platform powers over half a million business with over a million active users. To date, over 40 billion dollars' worth of goods has been sold on this platform.
Just like Wix.com, Shopify is also a fully hosted platform, which means you are not going to pay hosting charges or worry about managing software, keeping backups, or installing updates. The platform does all that and many more for you.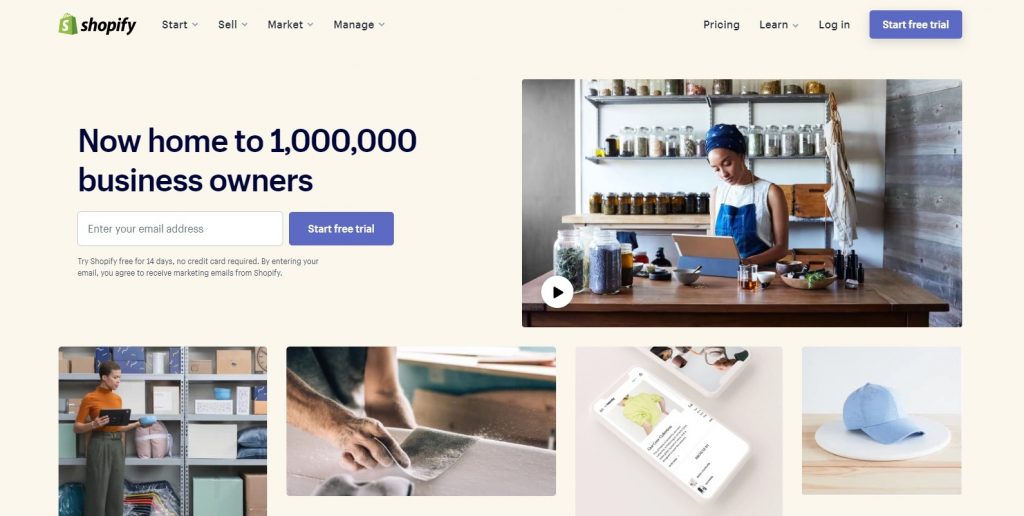 4. Squarespace
Squarespace is known for its professionally-looking designs and ease of use. It provides a reliable alternative for small business owners to build and launch their websites.
The best thing about Squarespace is that it comes with an enterprise-grade tool for hosting users' websites. This will allow you to focus on growing your business without having to worry about hosting. It also comes with lots of website templates to get you started. Each of the designs is also fully edible and ready for any type of content.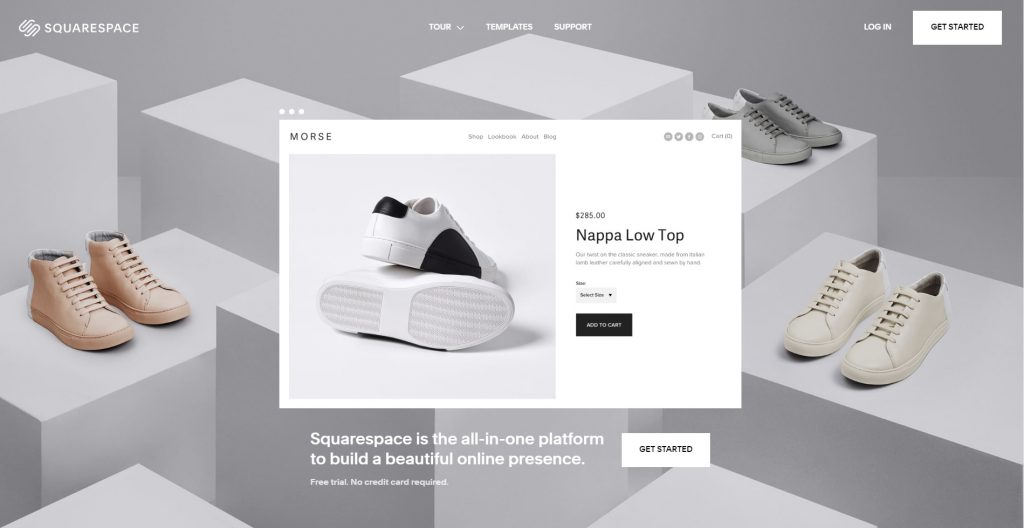 5. Weebly
If you are looking for an easy to use website builder, look no further. It comes with a beautifully designed page builder that enables users to edit their websites without the need to learn coding skills.
Weebly is also a fully hosted platform, which means you don't need to install any software to have your website up and running. The platform takes care of hosting as well as managing all the software running in the backend.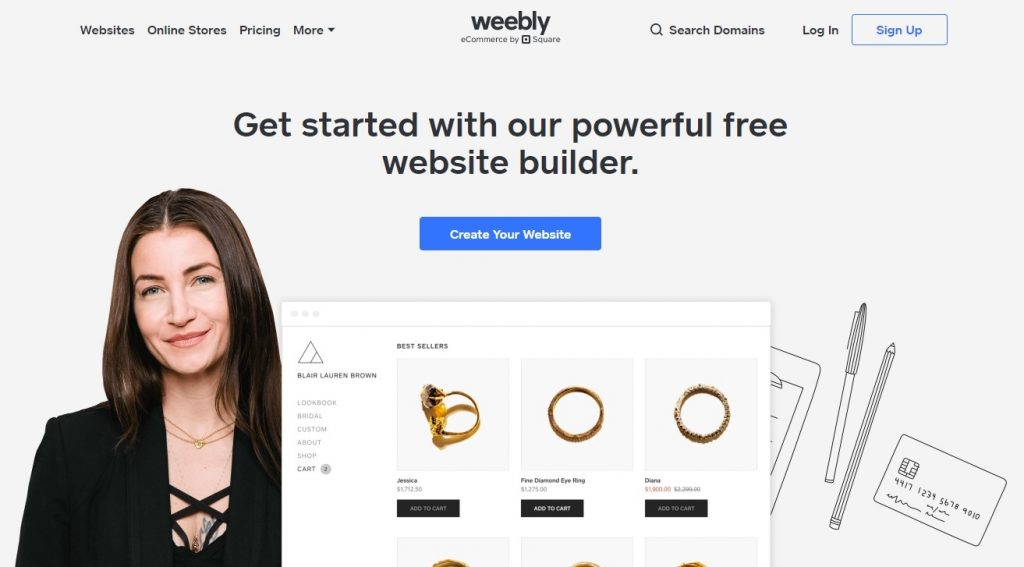 6. GoDaddy
GoDaddy Website Builder is an online editing and publishing tool that helps you create a website, regardless of your technical skill level. Just create an account, pick a design and use the built-in editor to add your own images and text.
After years as a leading domain and web hosting service provider, GoDaddy decided to dabble in website builder tools. The company offers a simple and easy to use website builder tool alongside hosting. GoDaddy also comes with hundreds of ready-to-use blocks that you can simply drag and drop to create a beautiful and stunning website for your online business.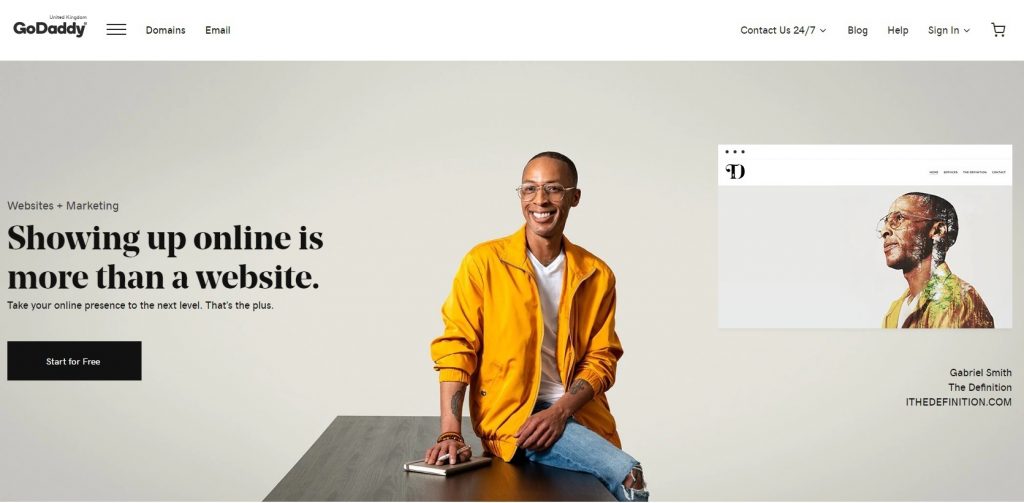 7. Google Sites
Just as the name suggests, this website builder is from Google but despite its parent company is a behemoth in the world of tech, it has never been publicized like other website builders in this list. Nevertheless, it is still a great tool to build your small business website.
It is a free website builder that comes with Email, Hangouts, G Suite of Drive, and many more. Moreover, it has unlimited use, lots of templates, and loads of traffic, something that gives it an edge over other website builders in this list.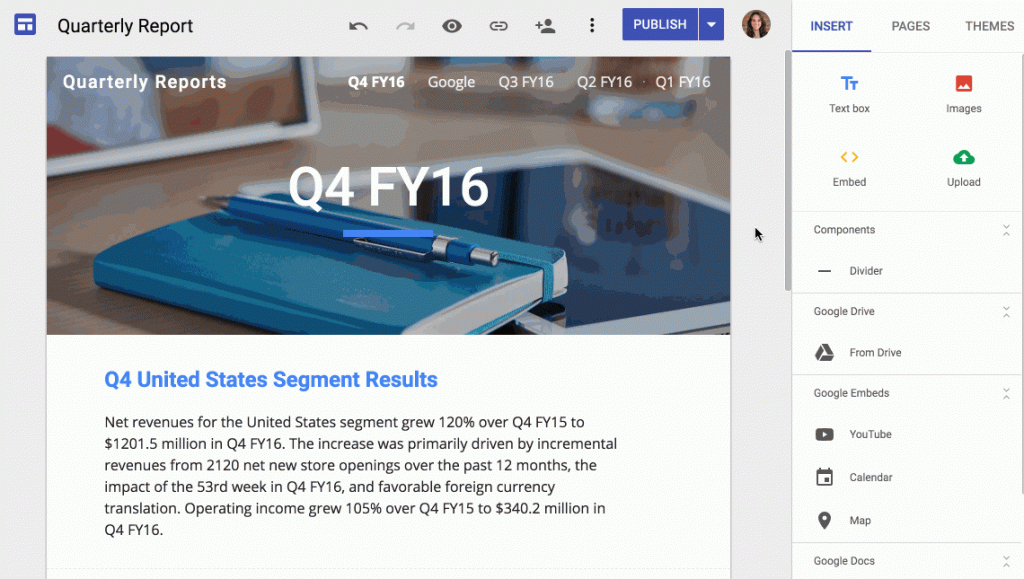 To sum things up
These website builders can help you launch your small business website easily and quickly. You don't need to have prior experience in coding to create a website as the tools include pre-designed templates that you can simply drag and drop to achieve your goal.
The online website builders shared above includes a suite of tools that get your company found on Google and beyond. From Search Engine Optimization to Email Marketing and managing your social media presence, they are fully integrated with marketing and SEO tools to help your business cut through the noise and stand out to your customers.