Qatar might have lots of jaw-dropping architecture, but it's also home to beautiful natural attractions.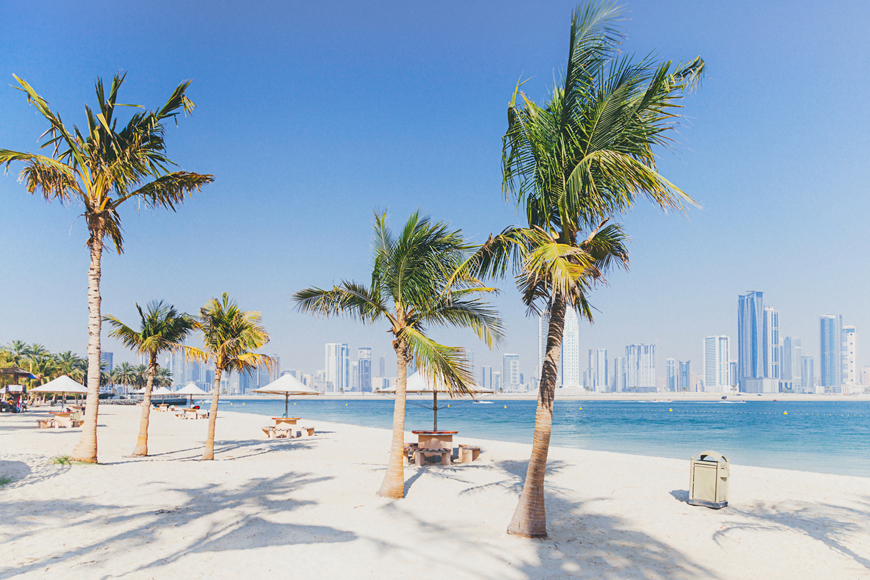 Qatar is full of spectacular and innovative architecture that will make you stare in awe, but that's not all it offers. There are also lots of natural wonders to admire throughout the country and we highly recommend taking a break from the city life and enjoying them.Best Natural Attractions in Qatar
1 / 7
Flora & Fauna
With Qatar's desert climate, you'd think there is no flora and fauna in the country, but there certainly is. It is limited, but after it rains, the desert becomes a green oasis. You can find a variety of wildlife, including reptiles, birds, foxes, flamingos and of course, Qatar's national animal, the Arabian Oryx.
Stunning Dunes
Qatar's dunes are a huge attraction for anyone visiting or living in Qatar. Whether it's for a recreation safari or enjoying the amazing views, the desert won't disappoint. You're bound to be impressed by the colours of the sunset and the clear night skies full of stars.
Ras Abrouq Rock Formations
These are limestone rock formations carved by the wind, turning it into a lunar-like landscape with mushroom shapes. The Ras Abrouq peninsula is rather isolated but it has spectacular sandy beaches along with a wild deer reserve.
Dahl Al Misfir Cave
A mesmerizing, 40m deep cave formed of fibrous gypsum. If you're lucky, you'll be there at a time when it's giving off a moon-like phosphorescent glow. The peninsula is also full of rose-shaped gypsum crystals, better known as desert roses.There is no particular pathway to navigate through the cave, so you'll just need to step on the stones. You will find that the temperature starts to decrease as you go down.
Photo: aquasportsqatar.com

Al Thakira Mangroves
Surrounded by desert landscapes, Al Thakira mangroves provide a special contrast of greenery. It's quite a large vegetation area that attracts a variety of bird species, including herons and flamingos. There are some companies offering kayaking around the mangroves and it's certainly a good way to experience the area.
Qatar's Sea
Stretching over a 560km coastline, the sea is an integral part of the Qatari life. With little to no opportunities for agriculture, fishing and pearl diving were quite popular and essential for generations. The water is rich with marine life, including the rare dugong, sea turtles, lion fish, dolphins and even whales.
Khor Al Adaid
Better known as the inland sea, this is a major attraction in Qatar. Even though it's usually said to be a sea or a lake, it's not. It's actually a creek surrounded by crescents of sand. It's a UNESCO recognized natural reserve and it has its own ecosystem. It's inaccessible by road and it's one of the only places in the world that you'll find the sea making its way deep into the desert.