Enraged residents of Dagoretti South on Monday, September 23, chased away the area MP and MCA from the scene of the collapsed Precious Talent School.
In the drama televised live on NTV, the irate residents booed and shouted down Dagoretti South MP John Kiarie and MCA Peter Wahinya, who was forced to leave the scene.
Kiarie who finally got the chance to address the crowd did so with great difficulty amid jeers and screams from residents who would hear none of it.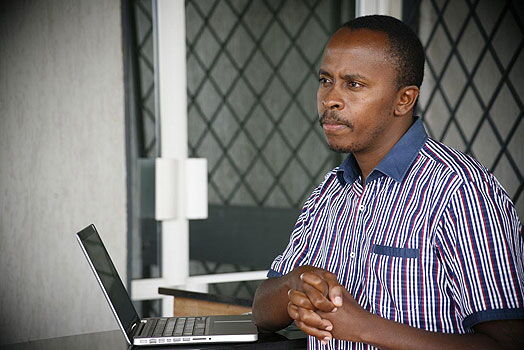 The adamant MP however ignored the unruly crowd and declared that "the matter at hand was saddening and could not in any way be related to political issues."
He also went ahead to thank the residents for their quick response to save the pupils.
With a cracking voice, the lawmaker further assured the residents that the official number of deceased pupils was not yet out and would be released as soon it was confirmed.
"Let us continue rescuing those who may still be trapped under as we wait for the Education Cabinet Secretary Professor George Magoha to address this issue," Kiarie urged.
The crowd, however, unwilling to listen to him, kept on whistling and chanting 'hatutaki! hatutaki!' loosely translated as 'we do not want to listen to you.'
Before the unfortunate incidence in Ng'ando area, Kiarie's constituency had had no public primary school. He also never made any attempt to raise the matter nor lobby for the same.
Residents were then angered by his presence in the area when the crisis occured especially since he had been out of touch with his constituents.
So far, seven pupils have been confirmed dead in the 7 a.m. the incident that involved a two-storey building in Ng'ando area.
"Some children have run away. No teachers are around and we tried looking for them. We mobilised the bodaboda riders to take the injured students to the hospital," an eyewitness told journalists.