You might know your husband (or partner) better than anyone else, but we all struggle with what to get them, right? That's where these gift ideas come in. Here, 30 presents that are perfect for any birthday, holiday, anniversary or… just because! Whether it's something unexpected (i.e. a doorbell camera?!) or something that'll elevate their style, these suggestions will help you out.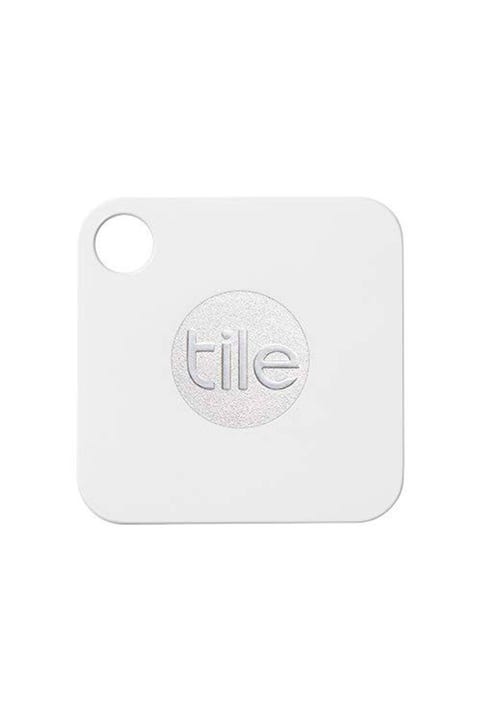 TILEamazon.com$19.99$16.99 (15% off)SHOP NOW
They'll never lose a wallet or keys again with this Bluetooth tracker. 2for the caffeine addictCold Brew Coffee Maker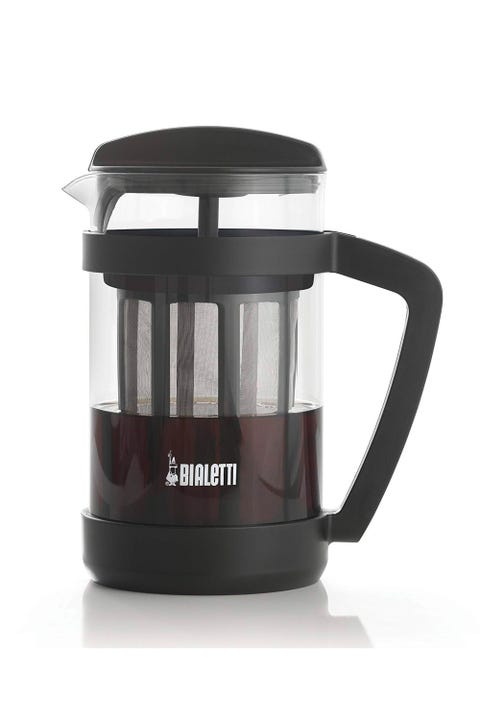 BIALETTIamazon.com$29.99$18.80 (37% off)SHOP NOW
Now they can skip the morning coffee line by making a smooth cold brew (or cold tea!) right at home. 3for the accessory obsessedOak Barrel with Silver with Vintage Blue Lenses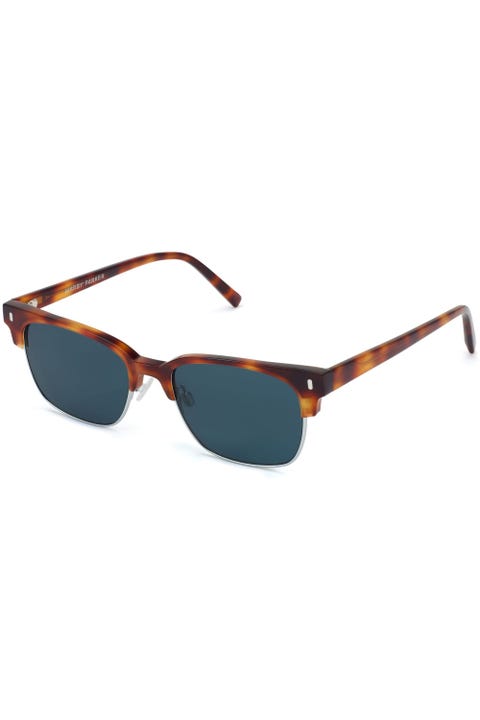 WARBY PARKERwarbyparker.com$145.00$51.00 (65% off)SHOP NOW
A pair of tortoise-shell sunglasses with blue lenses are the perfect combination of retro and modern. They won't want to leave the house without these shielding their eyes.ADVERTISEMENT – CONTINUE READING BELOW
4for the stylish partnerLeather Slip-On Sneaker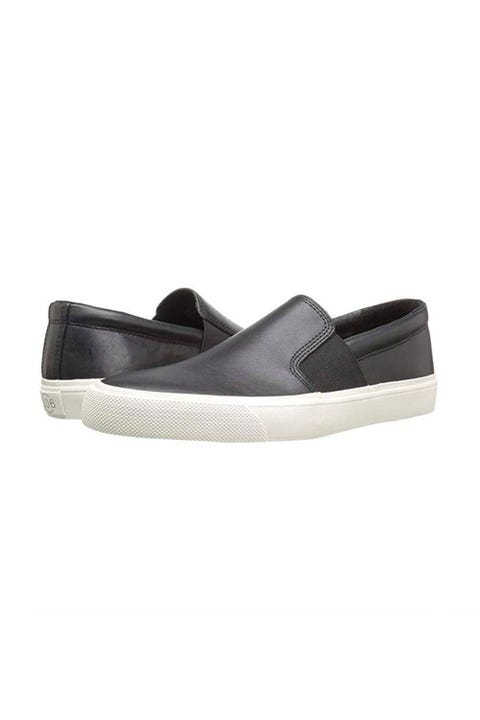 206 COLLECTIVEamazon.com$58.92SHOP NOW
Get them a leather pair of sneakers that slip right on. They're totally hassle-free, but still look ultra-cool. 5for the stay-in-bed-all-weekend personOval Oak Folding-Leg Bed Tray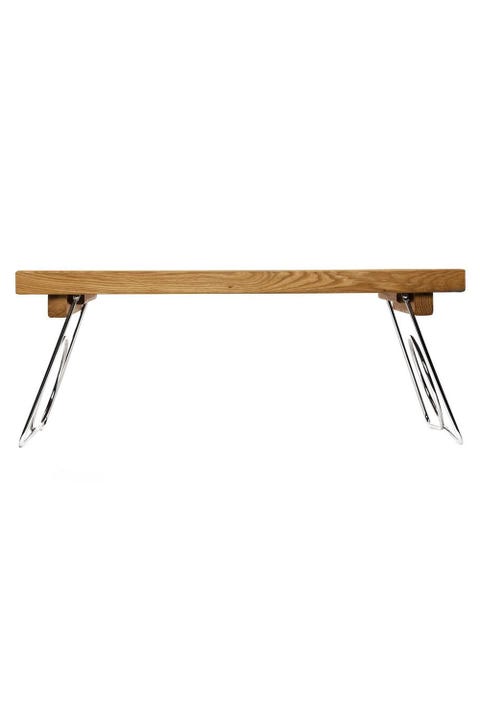 SAGAFORMamazon.com$89.95SHOP NOW
A birthday gift that comes with the promise of a home-cooked meal. This functional serving tray is perfect for spending long, cozy mornings in bed. 6for the cologne aficionadoColonia Pura Eau de Cologne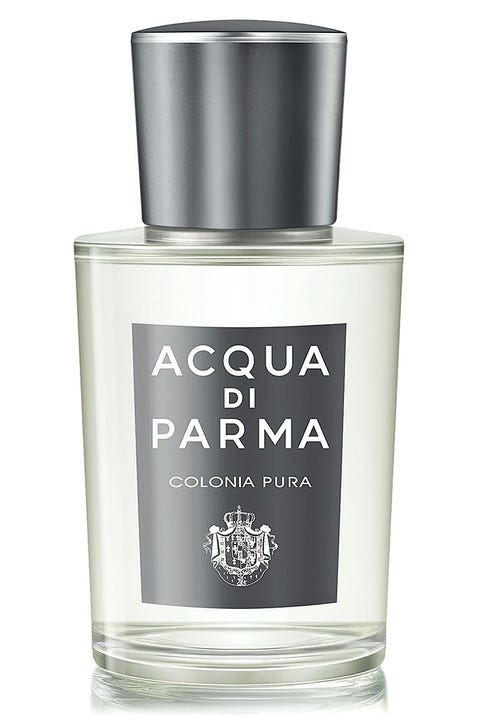 ACQUA DI PARMAnordstrom.com$63.00SHOP NOW
Nothing beats the classically decadent scent of an Italian cologne, especially when it has notes of citrus, jasmine, and cedarwood. ADVERTISEMENT – CONTINUE READING BELOW
7for the s.o. with great hairHair Wax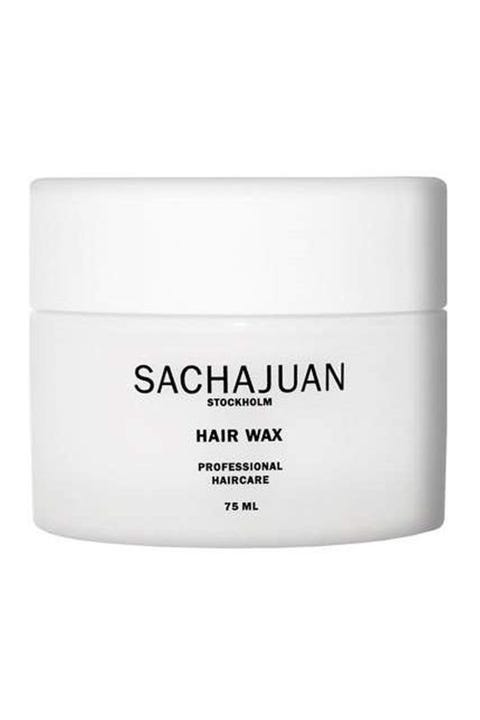 SACHAJUANdermstore.com$31.00SHOP NOW
If they're obsessed with their hair, they'll appreciate this luxe finishing product to create texture and shine. 8for the groomerStarter Shave Set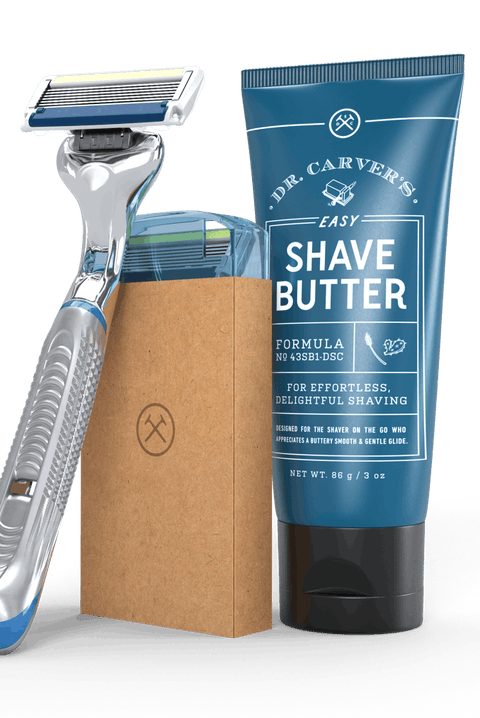 DOLLAR SHAVE SETdollarshaveclub.com$5.00SHOP NOW
No more running low on grooming necessities. This shaving set will automatically ship out when it's time to restock. 9for the gamerNintendo Switch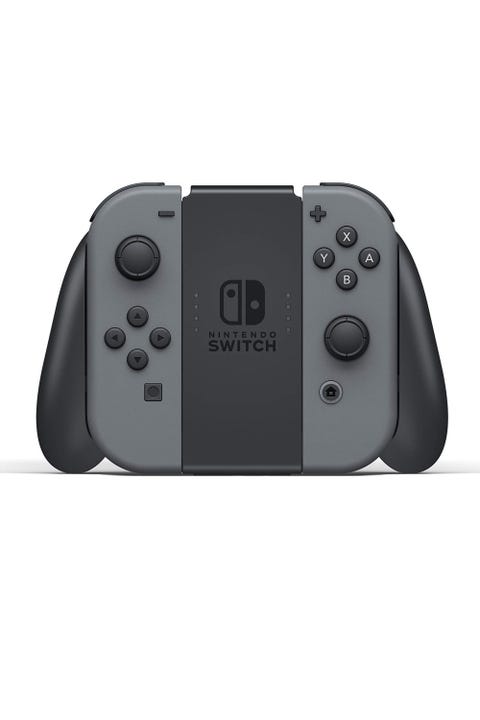 NINTENDOamazon.com$299.00SHOP NOW
They'll love channeling their inner kid with the latest Nintendo gaming console. Play at home or on-the-go!ADVERTISEMENT – CONTINUE READING BELOW
10for the one who's suit-obsessedTonal Dot Italian Knit Tie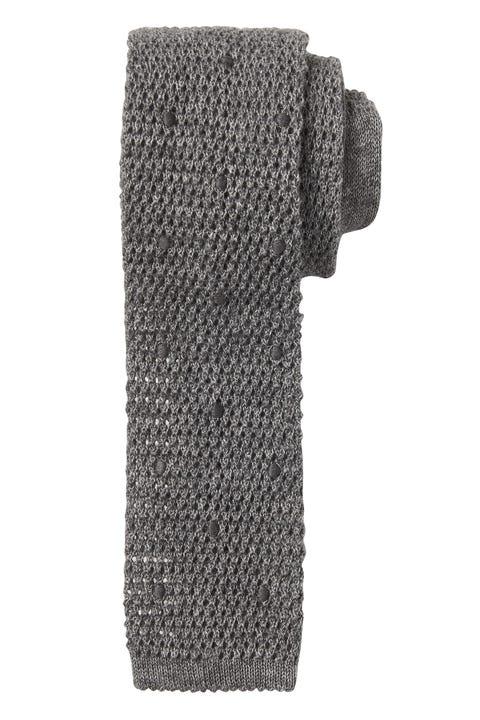 BANANA REPUBLICbananarepublic.gap.com$42.00SHOP NOW
The perfect accessory to complement any suit: A textured Italian knit tie. The neutral color will go with whatever blazer and pant combo they choose. 11for the airpod obsessedAirsnap AirPod Case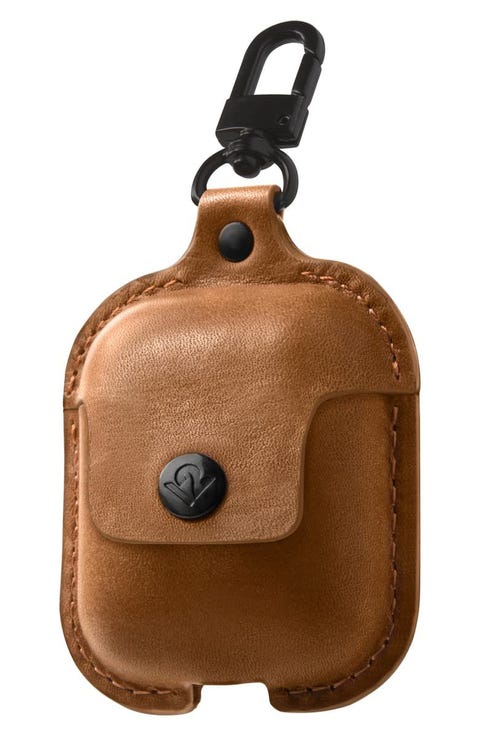 TWELVE SOUTHnordstrom.com$29.99SHOP NOW
If they cherish their earbuds, get them a protective leather case. When they're not listening to music, the clip comes in handy so they can hook it right to their key chain. ADVERTISEMENT – CONTINUE READING BELOW
12for the comfy dresserStretch Slim Fit Jogger Pants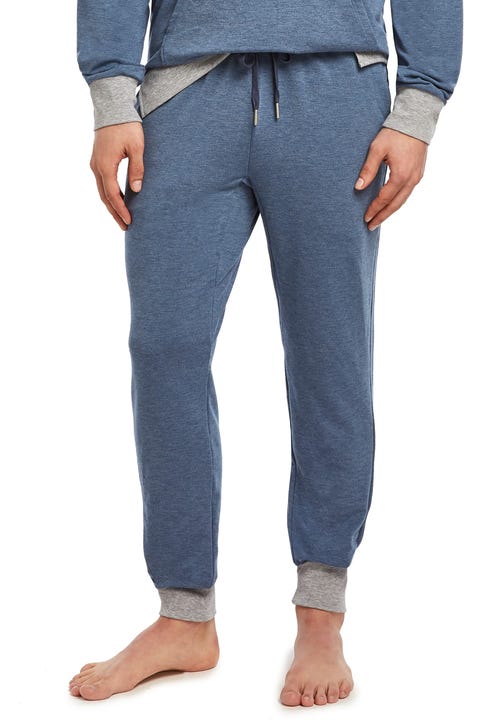 2(X)ISTnordstrom.com$51.00SHOP NOW
They'll love to lounge around the house in these; you'll love to steal 'em when they're not around.13for the person whose phone is always deadWireless Charger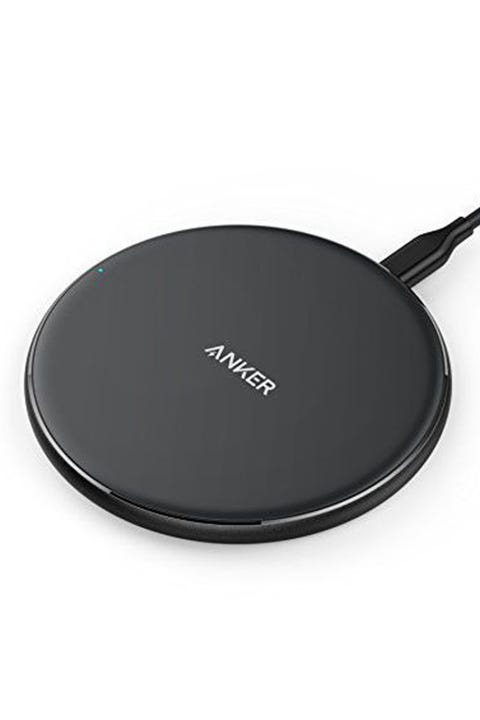 ANKERamazon.com$21.99$15.99 (27% off)SHOP NOW
Give them the gift of battery life with this device that works 10 percent faster than standard wireless chargers. 14for the whiskey drinkerDiamond Peak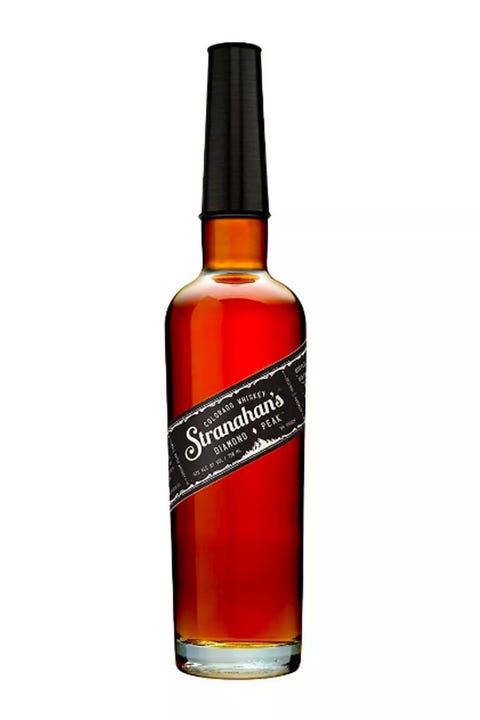 STRANAHAN'Sreservebar.com$75.00$39.00 (48% off)SHOP NOW
If they love their darker spirits, they'll definitely be interested in a bottle of handcrafted small-batch whiskey. Plus, for a little extra, you can also get the bottle engraved with a sweet message. ADVERTISEMENT – CONTINUE READING BELOW
15for the travelerPersonalized Map Art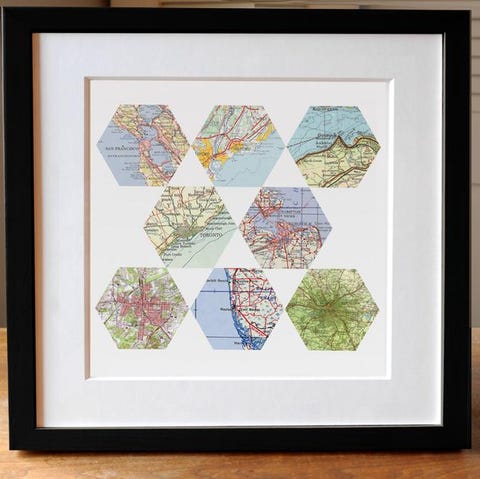 AGIERDESIGNetsy.com$85.00SHOP NOW
You both love to travel, so get them a personalized art piece featuring maps of the best destinations you've visited. It's thoughtful and makes a unique addition to your home. 16for the athletic typeTechLoom Pro Running Sneakers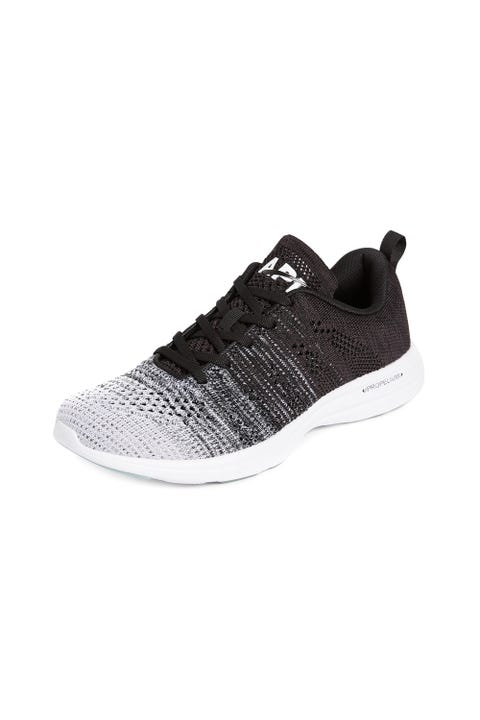 APL: ATHLETIC PROPULSION LABSeastdane.com$160.00SHOP NOW
They'll be hitting the track (or office) with a new bounce in their step wearing these knit kicks. 17for the classic dresserThe Denim Jacket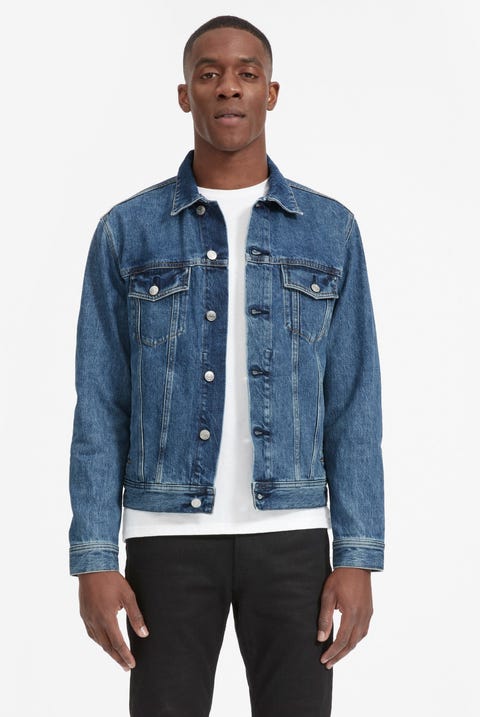 EVERLANEeverlane.com$88.00SHOP NOW
If they don't already have this staple in their closet, now's the time to snag one. The medium wash means you can dress this jacket up or down for practically any occasion. ADVERTISEMENT – CONTINUE READING BELOW
18for smarthome enthusiastsWi-Fi Enabled Video Doorbell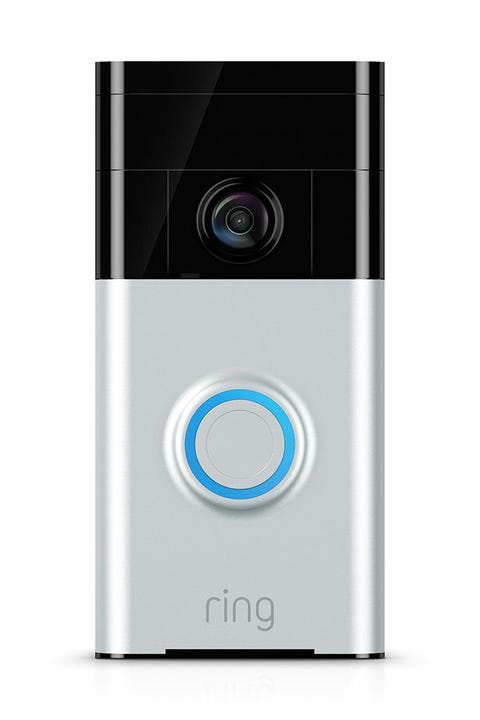 RINGamazon.com$99.99SHOP NOW
Never guess who could possibly be at the door again with this WiFi-enabled camera that also has motion sensors. 19for the homebodyScuff Slipper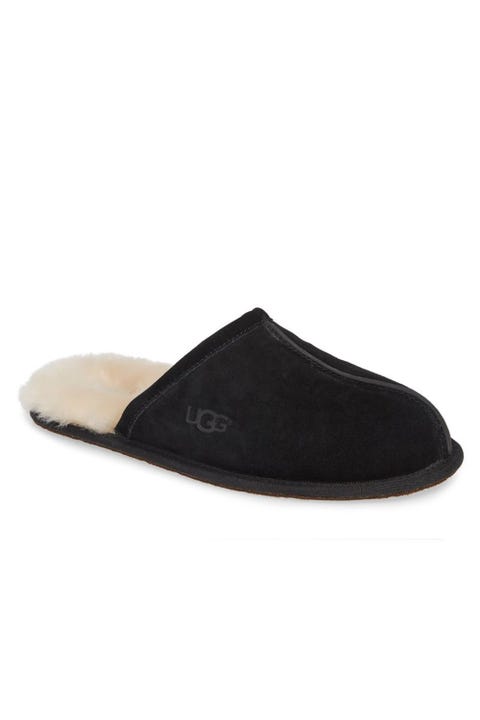 UGGnordstrom.com$79.95SHOP NOW
This pair of soft suede slippers is both luxurious and comfy for roaming around the house. 20for the foodieAir Fryer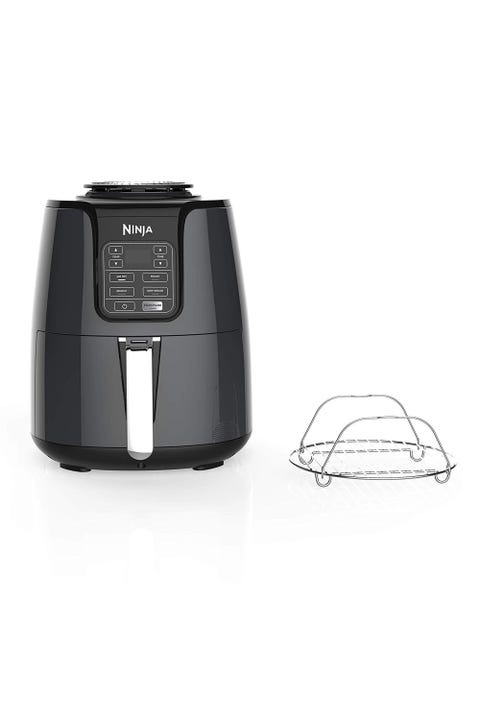 NINJAamazon.com$129.99$92.69 (29% off)SHOP NOW
This air fryer cuts the calories out of their favorite fried foods but lets them still enjoy that crispy crunch. It's a great gift if they like to experiment with new recipes in the kitchen. ADVERTISEMENT – CONTINUE READING BELOW
21for the vinyl collectorMusic Album Frame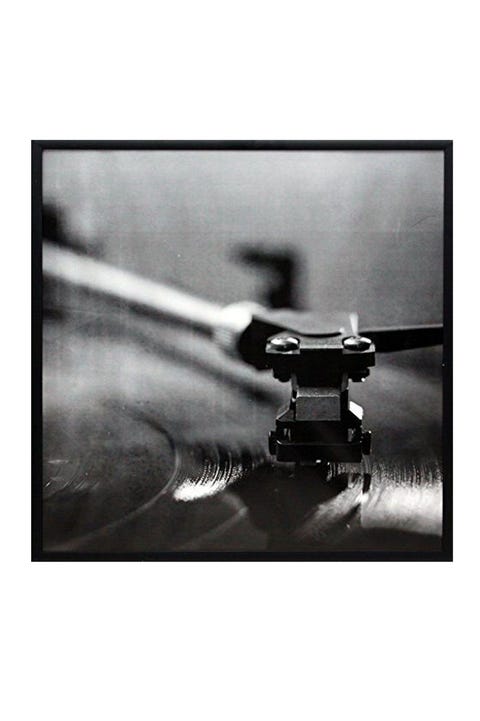 SMASHED BANANAamazon.com$11.89SHOP NOW
If they're all about their records, consider getting a frame (or two or three!) so they can hang up their fave albums as art. Wanna be really extra? Buy a record they've been eyeing and put it inside.22for the light travelerReno Dopp Kit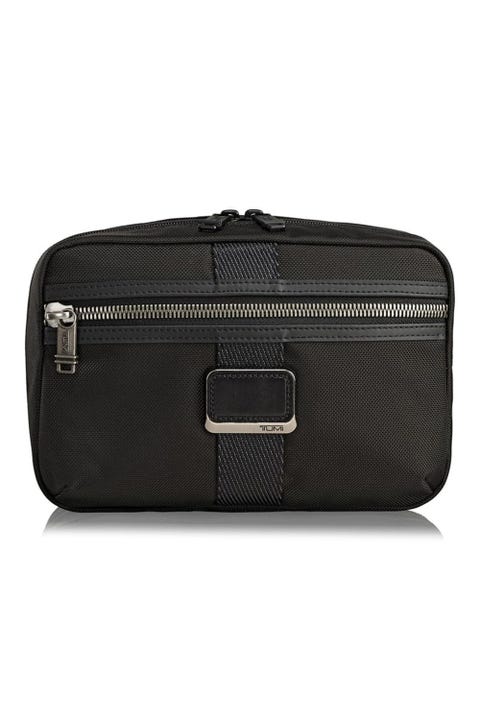 TUMInordstrom.com$150.00SHOP NOW
Get them a versatile dopp kit with multiple pockets for all their travel essentials. This one even has a built-in hanger so they can hang it on a hook to easily see all their things. 23for the perpetually late partnerNeutra Chronograph Navy Leather Watch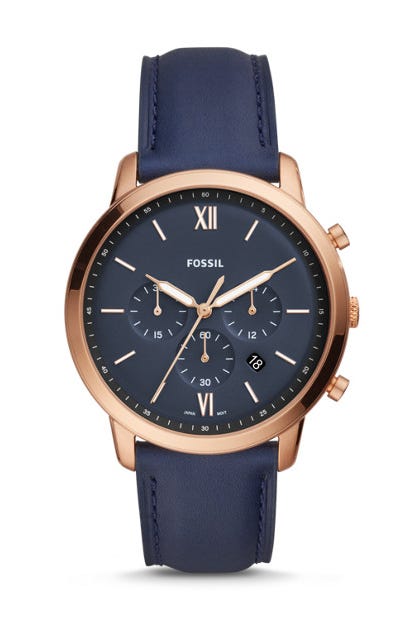 FOSSILfossil.com$145.00SHOP NOW
To ensure they're on time for your next dinner, get your other half a sleek new watch they can wear every day. ADVERTISEMENT – CONTINUE READING BELOW
24for the techiePro WiFi System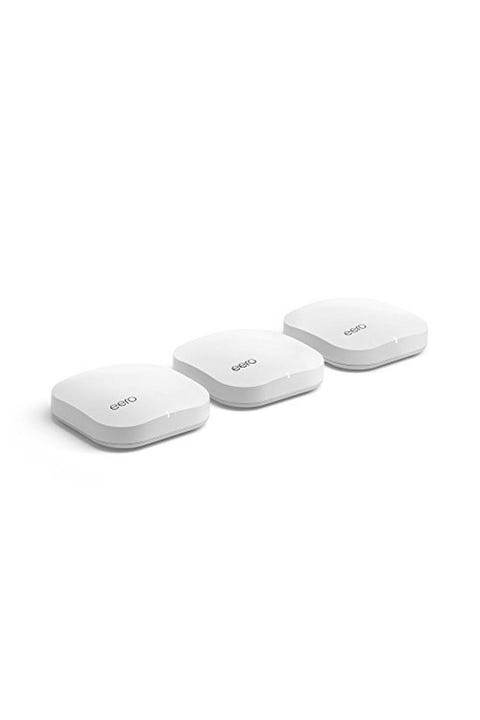 EEROamazon.com$499.00$399.00 (20% off)SHOP NOW
Take browsing to the next level with a high-performance WiFi system so they can surf the web at lightning speed. 25for the fashionable typeZip Utility Jacket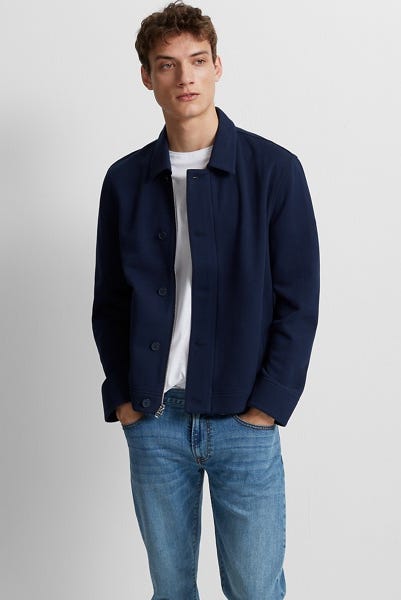 CLUB MONACOclubmonaco.com$179.50SHOP NOW
A straightforward utility jacket softens up with just the right amount of texture; plus, this is a style they can wear during all seasons. 26for the golf proCoolshot 20i Golf Rangefinder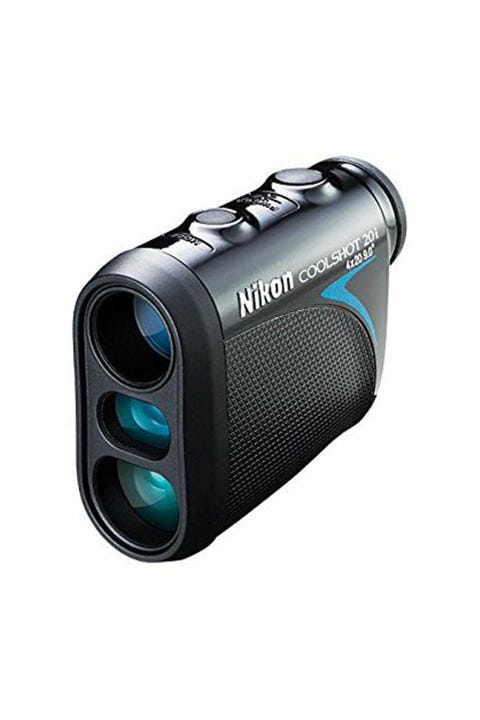 NIKONamazon.com$229.99SHOP NOW
Their golf game will definitely improve fast with this accurate rangefinder for the perfect shot!ADVERTISEMENT – CONTINUE READING BELOW
27for the person who loves making playlistsWaterproof Bluetooth Speaker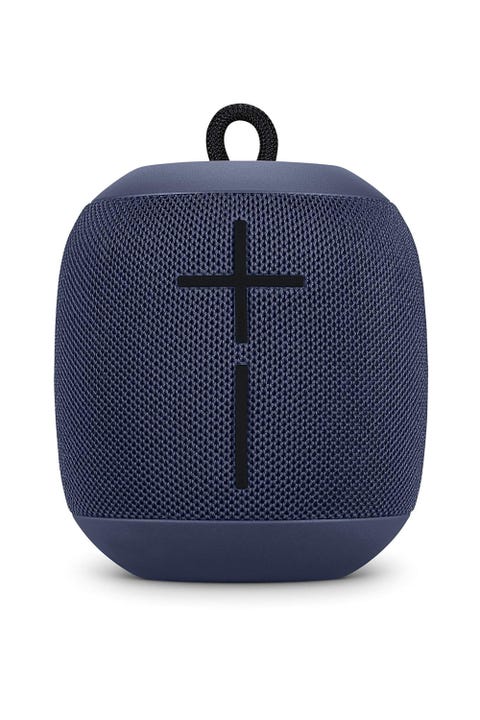 ULTIMATE EARamazon.com$129.00SHOP NOW
If they're music-obsessed and have seemingly hundreds of curated playlists on Spotify, get them a Bluetooth speaker so you can share your fave tunes. Bonus: This one's waterproof! 28for the sophisticated drinkerIndustrial Rolling Bar Cart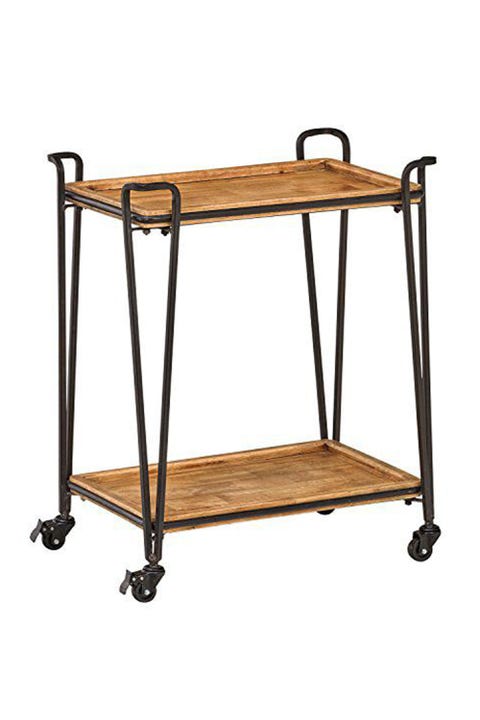 RIVETamazon.com$149.00SHOP NOW
Get them what they've always wanted for the living room: A bar cart to store their favorite fixings for an evening cocktail. 29for the sustainableCeramic Mug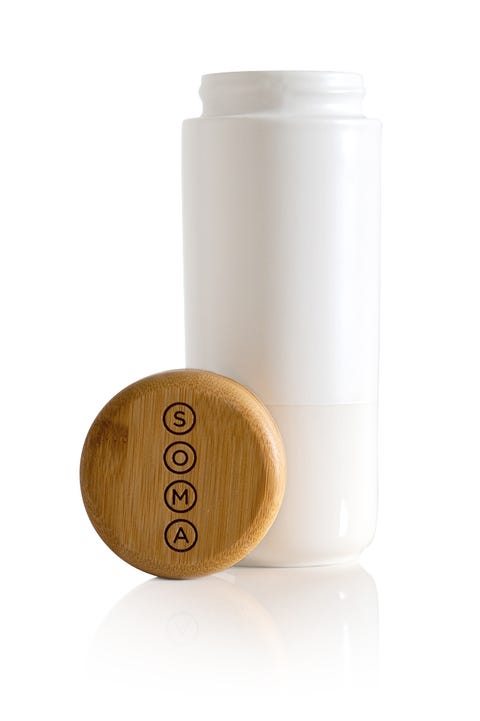 SOMAdrinksoma.com$30.00SHOP NOW
This eco-friendly, premium doubled-walled ceramic bottle insulates beverages to keep them hot or cold—perfect when they're taking drinks on-the-go. ADVERTISEMENT – CONTINUE READING BELOW
30for the beer drinkerTank Beer Glasses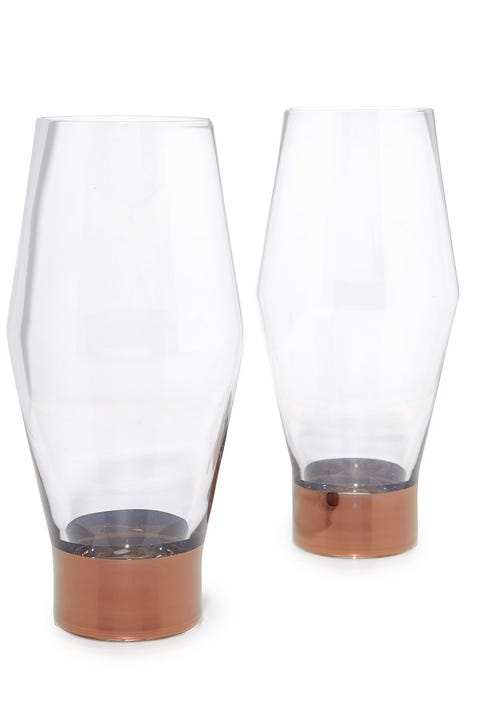 TOM DIXONeastdane.com$110.00SHOP NOW
Angular glasses with copper accents instantly upgrade any home bar—and they're perfect for toasting life's milestones.